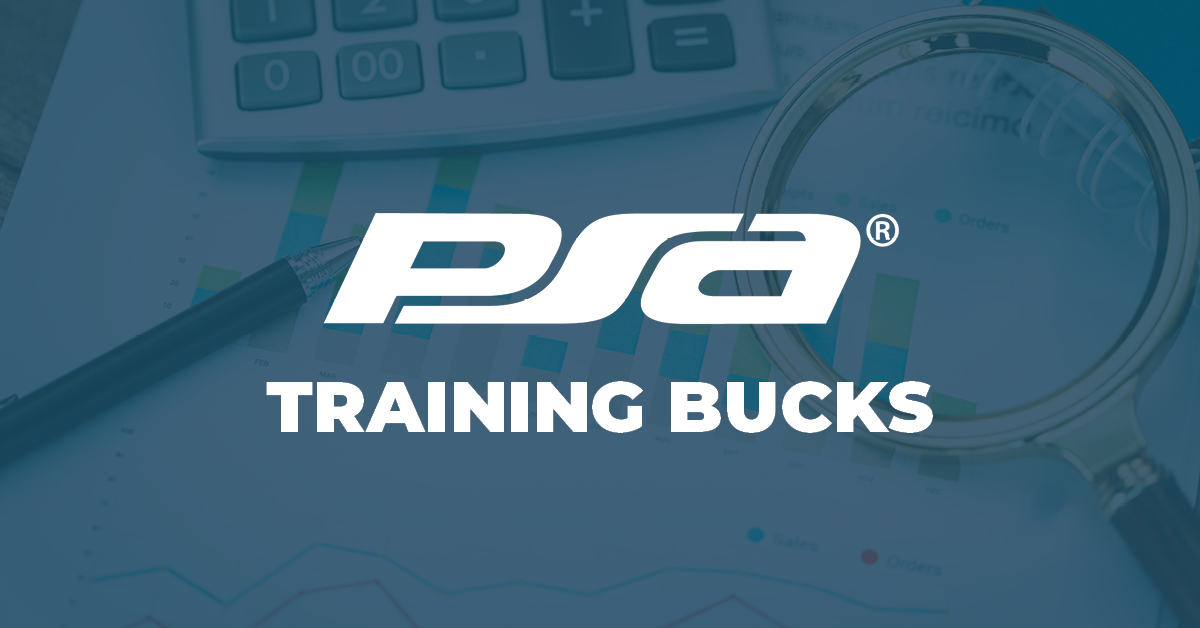 How to Find and Use Your PSA Training Bucks Balance
As a PSA Owner or Member company, you are eligible to earn credits to be used by your company for educational opportunities. These credits are referred to as "training bucks." They can be used towards travel to specific PSA events, hotel stays at PSA events, TEC registration and applicable course fees, PSA Convention, PSA PEG participation and other PSA Education related opportunities with prior approval.
Finding Your PSA Training Bucks Balance
In order to check your company's training buck balance, you must have access to a BuyPSA.com account. Simply log in to BuyPSA.com and select My Account.
Your training bucks balance will be available at the bottom of the page, beneath the profile information.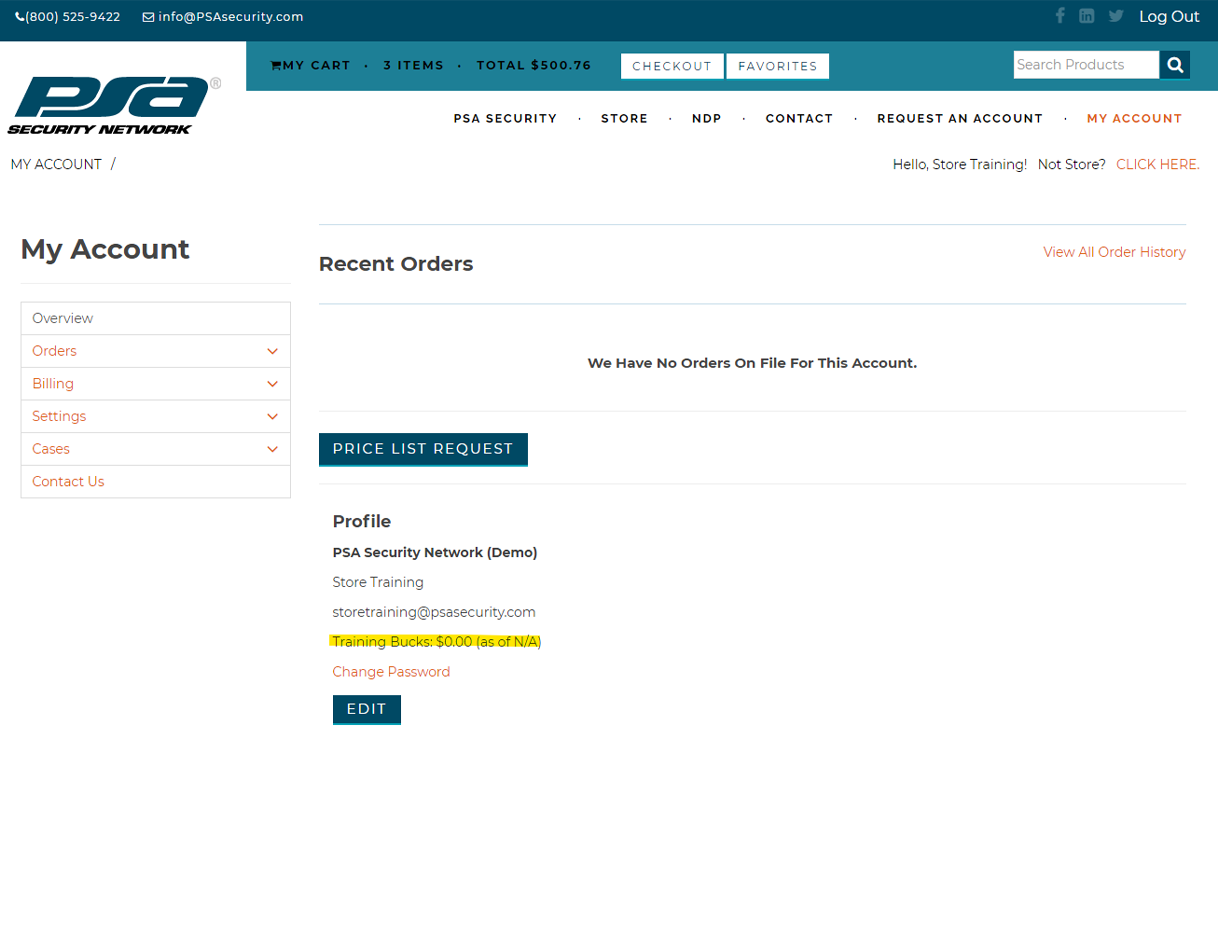 Training bucks are updated on a monthly basis, usually at the beginning of the month for purchases made the previous month. If you have questions about your training bucks, contact us at trainingbucks@psasecurity.com
Using Your PSA Training Bucks
PSA event registration or elite partner trainings are eligible for automatic deductions. All other eligible expenses will be reimbursed. To apply your training bucks to an upcoming event or training, register and pay with whatever method you choose. If the expense is only eligible for reimbursement, submit the training bucks form along with a proof of payment receipt. PSA will then review and reimburse you for your training.
Register and pay for your training
Mail the completed form with authorized signature and all receipts to:
PSA Security Network
Training Bucks Reimbursement
10170 Church Ranch Way, Suite 150
Westminster, CO 80021
Or email to: trainingbucks@psasecurity.com
Wait for your reimbursement check
Learn more about qualifying expenses and how to submit your training bucks form.