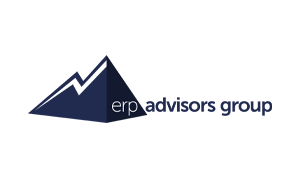 ERP Advisors Group (EAG) is one of the country's top independent enterprise software advisory firms. We are technology independent, which means we have no prejudice against any particular technology.  We do not receive commission from vendors or software providers which allows us to remain completely objective for our clients. Our roots are in Big 4 consulting and we leverage similar methodologies as the largest consultancies in the world. We focus on serving mid-sized organizations that are resource constrained. We have refined or software vetting and implementation processes to work across industries.
While enterprise software projects are not without risk, we have an exceptional track record for helping clients succeed with their enterprise software projects. Here is why:
Through our Needs Analysis process, we flush out the real needs a company has for software.
We are communication specialists and ensure proper communication is taking place between all parties throughout the entire process.
We make sure the budgets are real to begin with and that you have appropriate staff to support the project.
We provide knowledgeable oversight of the entire cycle of selection and implementation representing your interests.

"ERP Advisors Group guided us through the process of selecting the right ERP solution that best fit our needs today and for the long term. I frankly don't know what we would have done without EAG's expert guidance throughout the implementation process."
-Dean Anagnost (KLJ Solutions)
ERP Advisors Group, truly the most trusted Enterprise Software advisor in the marketplace, as demonstrated by:
Former clients, our best source of referrals, very often refer us to their colleagues and friends in their industry.
Partners at top CPA firms refer their valuable clients to EAG for software consulting advice.
CFO Networks turn to EAG when their clients need help with their software initiatives.
Private Equity Groups hire EAG for expert software consulting to their operating companies.
Software investors consult EAG for guidance on industry trends, directing their investing activities.
Industry Opinion Leaders seek out EAG to share expert and honest insights into the software market.
Software Account Executives from all of the top software companies and across all verticals and software types refer their prospects to us for help in making the best software decisions.
Selecting an ERP
Through our proven ERP analysis process, we gain a clear and accurate understanding of your business and your needs for software, which allow us to select the best ERP solution for you. As a truly independent advisory firm, ERP Advisors Group does not accept ANY commissions or fees on the products and services we recommend, allowing us to remain focused on your needs exclusively. Fill out this form for a free consultation.
ERP Implementation
Once you've decided on an ERP application and implementation partner, there are potentially innumerable risks and delays–not just from the implementation team but from within your own organization. ERP Advisors Group mitigates these risks by guiding you every step of the way during your implementation. We ensure that key decisions get made, implementation resources show up and get to work, your team is doing their homework, data clean-up begins early, and that the implementation team sticks to the scope. Ensure your ERP implementation success now.
ERP Optimization & Upgrades
Implementing ERP is just the beginning. With your ERP platform in place you have the opportunity to grow and expand your business by leveraging additional ERP features and modules. Then to continue to scale and innovate requires only your clever growth strategies and relatively minor enhancements to your ERP. And finally, you can be in a position to dominate your industry by getting your ERP software fully aligned to delivering your best-in-class products or services to new markets. Let us guide you to a best-in-class position in your industry through strategically leveraging your current ERP.
Request information from ERP Advisors Group