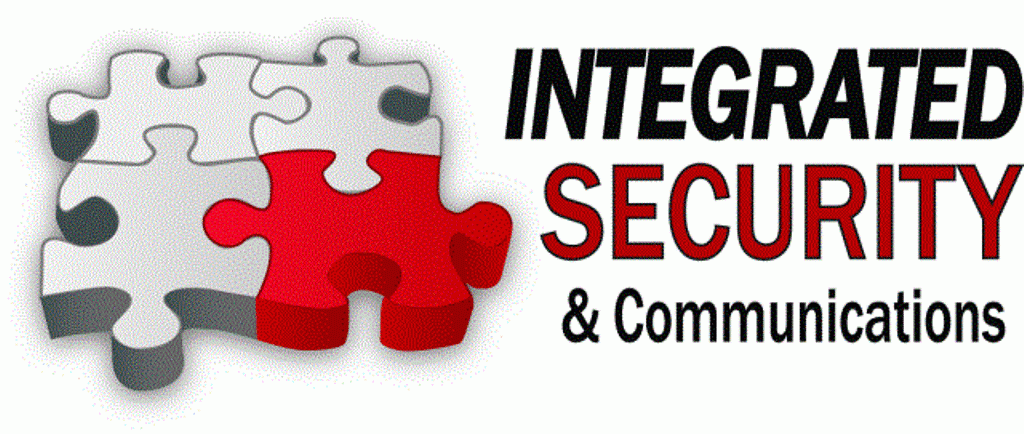 FEATURED INTEGRATOR: Integrated Security and Communications
At PSA, we believe our integrators are the most innovative, advanced, and effective in the electronic security industry. To recognize these exceptional qualities, we bring PSA integrators to the stage each month and introduce them to the PSA community.
Integrated Security and Communications is PSA owner company and an active participant in the National Deployment Program (NDP) and PSA committees. Based out of New Jersey, they have offices across the United States providing them with the ability to manage national accounts. They provide end-users with complete solutions for projects from assessments to training and help desk services. 
---
How long has Integrated Security and Communications been in business? 
The business was formed in October of 2007 and started actively pursuing business in early 2008. It was an odd time to start a business given the economy at the time but our goal initially was to serve a niche and we remained focused and grew from there.
To date, what has been the most unique or interesting job that you have been apart of? 
Well that's the thing about our industry and the diverse client base we serve; there are so many unique environments and requirements we work with that it would be hard to pin down any single project. We are a solution-based, or engineered sales, organization; we take the biggest satisfaction in providing a variety of solutions and don't try and sell a particular product line or force solutions that don't provide an answer to a client problem. We are a systems integrator in the purest sense of the word in that many of our solutions involve integration of several sub-systems and components.
We have had critical infrastructure projects for petrol-chemical clients residing on waterways that are governed by MARSEC requirements that have been unique. For example, one of the primary concerns for one client were vessels traveling above speed through a "No Wake" zone while tankers are tied up taking on or sending off products. If an accident were to occur it could create a safety hazard as well as harm the environment. In that instance, we integrated a wireless mesh-network solution with thermal imaging cameras utilizing advanced analytics to determine if vessels are outside of the channel markers, traveling at unsafe speeds or in the direction of the dock operation. We were also able to geo-track the vessels and raise alerts. There have been a lot of those kinds of projects that are typically unique depending on the use case, or client such as airports, pharma, or utility companies regulated by NERC-CIP.
…the biggest challenges for integrators aren't the vertical markets or the applications, those challenges can easily be overcome by learning the client's business and becoming aware of the regulations and compliance that are relevant to each. The bigger challenges tend to be related to "change". Change management represents a significant hurdle for many companies; you have to adopt it and adapt.
What is your business model and who do you serve? 
We are a full-service provider but have found ourselves developing three distinctly different channels for sales; National/Multi-National Account Sales, Program Sales and the more conventional Regional Sales. Each of these areas have diverse needs of the systems we design and the support required. The Program Sales channel is typically where most of our subject matter expertise has been of value in serving highly regulated or compliance driven clients in verticals such as pharmaceutical, petrol-chemical,utility/energy, banking, and even securing campus environments for universities.
We are technologists at heart and have taken care in not only identifying trends and emerging technologies such as video/behavioral analytics, situational awareness/notification, and commercialized ground based radar/laser technologies, but we have served clients and manufacturers in providing proof of concepts and integration to assure the products work and are both scalable and sustainable.
How did Integrated Security and Communications get started? 
Our founder came from the manufacturing side of the industry and has been fortunate to serve in a couple capacities that provided some unique insight to various markets as well as develop relationships, both nationally and internationally. He served as the product marketing lead for the company's enterprise-class security offerings and in that capacity, he was responsible for meeting with clients from many different vertical spaces and understanding the client's business and the regulations and compliance challenges they faced. This information ("Voice of the Customer" or VOC) was used to provide marketing requirements that shaped the development of features in the products to serve those markets or address specific needs. His involvement also included evaluating technology and worked within the company's Mergers and Acquisitions for a period. He was also responsible for the company's worldwide support group that included application engineers, regional technical resources, and training. This group was responsible for the manufacturers support, training, and certification of the products to the channels the products were sold to VARs. He gained an appreciation for many of the top integration firms and saw best practices, as well as the not so best. These relationships continue today and have provided the company with a unique network of trusted companies that offer an excellent value to our clients.
What are some of the biggest challenges that integrators are facing? 
I would have to say that the biggest challenges for integrators aren't the vertical markets or the applications, those challenges can easily be overcome by learning the client's business and becoming aware of the regulations and compliance that are relevant to each. The bigger challenges tend to be related to "change". Change management represents a significant hurdle for many companies; you have to adopt it and adapt. Virtually every company has been in a situation where the manufacturers they carry want them to sell more of their content and you want more of their leads. That has hurt the market in our opinion, because no one has their own value proposition. We tend to resist selling a product and instead focus on understanding needs and providing solutions. It is hard if you're not used to it or if you're an organization that grinds each month for sales which open up the issues of complacency and not being viewed as a trusted advisor. It's easy if you listen, provide the right solution and explain the why. It's not what you sell, it's why do you believe it addresses an issue and what else can it do for them. That's not to say there aren't other challenges right around the corner, but it makes it easier to navigate those in the future.
Another challenge to integrators is the way the customer buys and the influences on that decision. Many companies have an increasing need to focus on core competency and outsource things that are outside of the core such as facilities, procurement, etc. A couple of trends that represent significant challenges are subscription-based services offered by manufacturers as well as the infrastructure, facility management/maintenance (IFM) providers encroaching in our space. Cloud/subscription based services offer an opportunity and a risk. The opportunity is for integrators to build a reoccurring revenue model which has been evolving for some time and has always been a challenge to central station monitoring or intrusion alarm companies that have always relied on reoccurring business to grow as well as add value to their companies. While alarm companies face a different threat to that reoccurring revenue model with DIY or providers such as cable companies introducing products that are simple to add to existing systems in homes and businesses, integrators should also be careful as they develop programs and services in building a different reoccurring business. Almost all of the manufacturers are introducing cloud or SaaS subscription models, and some are quite good and respect the channels for sales and service to the client base which is where the value add comes in. But care should be given to assuring open architecture solutions are adopted and that there is a constant reinvention occurring within the organizations surrounded around one thing (adding more value to the client). Otherwise gains and growth through recurring or subscription services could be short lived and unsustainable as others attempt a direct to client relationship in the future. If you add no value, you become irrelevant. We believe the integrator holds a lot of value to its client base and there is so much "tribal knowledge" within our industry that it would be seemingly very difficult for manufacturers to replace, but to an uneducated consumer, they don't see it. It's the integrator's responsibility to continually improve and add value in many unconventional areas.
Another trend with larger companies is the outsourcing of their IFM functions. In the past, that mainly impacted mechanical, electrical, plumbing, grounds, and catering. In recent years, large companies that don't really understand where our market and services fit at a C-Suite level, have included our products and service in the scope of an IFM. What this means to the integrator is that your customer is no longer yours, but you adopt a new one in the IFM company that now sits between you and the customer. Unfortunately, most IFM companies are always playing with other's money which means your terms end up being net 90 paid as paid, which is the best that you could hope for but more realistically becomes 120-180 days. This in itself isn't an issue that can't be mitigated if you're capitalized properly and include the cost of the money in your agreements, but these companies also tend to have many touch points within them and they are not familiar with our space, which often has an impact on the end result. They sell themselves on managing/reducing costs to clients, but that is at the cost to their vendors for non-core competency areas such as security where they don't self-perform the work. Even more recently we have seen the IFM companies further attempting to commoditize the market by competing with the vendor in security while trying to build capabilities to self-perform in our market as well.
These are the areas I see as more significant challenges for integrators operating in those verticals. Other challenges exist for sure, like the influence and budgets shifting to an IT spend or the cybersecurity risks and data privacy law such as the EU adopted GDRP which become enforceable at the end of May.
What types of clients do you have? 
Our clients span many vertical spaces and end markets. We have found that serving the regulated industries has been our area for differentiation. The client already has a requirement which creates the demand for what we do. Given that and our approach as a solution or engineered sale has earned us a solid reputation in the market which has led to a position with many clients as a trusted advisor to them. We find that also adopting a GSA/MSA or even a cost-plus approach, works best because it means you have already negotiated the costs, margins and rates with the client, allowing the relationship to focus on the important things that are needed.
What makes Integrated Security and Communications stand out in the physical security industry? 
Often said but it's true, it's the people and attitude of customer service and focus that are the biggest stand-out qualities. We did have some advantages in that we built our team to have a high IT IQ from the start. We value our people and seek ways to invest in them personally and professionally. The approach and our business model are other key differences. In an industry getting a lot of M&A attention from private equity firms and other larger security companies, we are dedicated to building a legacy company that rewards its people and covets its long-term relationships with customers. As such we are large enough to deliver virtually any project but without the contractual difficulties or bureaucracies that face a lot of national/international sized companies that are focused on top line and forget about quality and a good bedside manner. That has allowed us to attract a lot of talent over the years as well.
What qualities will a successful security integration company have? 
Qualities of a successful integrator include innovative thinking, discipline to manage change well, dedication to creating a positive work environment with investments in people. Color outside of the lines and in a way that displays passion for what you do and answers the question "Why?" for the customer. Adoption of new technology and being able to apply it to address real problems. Stay true to your goals and belief and resist temptation to try and be everything for everybody as fair as focus on products.
What is your advice to individuals who are looking to build a career in security systems integration? 
Locate a firm with a good reputation. Evaluate the right things about them. Do they care about the products and services they put out and take pride in work well done? Speak with their employees and understand the many tracks your career could possibly take. Bigger isn't better most of the time. The biggest building and the shiniest vehicles don't mean a thing. Are they a good fit for you and what can you offer them? A better gauge of the depth and things that matter is how they develop the bench. How do they take a person with a strong worth ethic and put them on a path to succeed? Get the right size company, one big enough to build a career at but small enough that you're not a number and can see the differences your contributions make.
How is Integrated Security and Communications involved with PSA? 
We have been a part of the National Deployment Program (NDP), partnering with other PSA companies on projects and are always looking to team with other like companies to team with. Jim Lonie, Director of Operations participated in the NDP video where he shared our experience with the program. See the video here: https://psasecurity.com/ndp
Jim Cooper, Director of Engineering has also been involved on the PSA Cyber Committee and has attend TEC over the past few years. His team is viewed as a high-valued consulting group within our company that has many customers internally and externally and has done a great job developing his department.
For more information on Integrated Security & Communications: http://www.integratedsecurity-hg.com/.