Leveraging the expertise of PSA's network gives you access to knowledgeable partners who can help provide an international presence and augment existing programs and services to grow their businesses.
PSA members share why they've joined the largest network of integrators in North America.
Who Can Join?
PSA integrators are fiercely loyal, support us financially, have strong leadership and growth aspirations, are forward-thinking, communicative and cooperative. The power of our network comes from our integrators, and to join, integrators must be engaged and adaptable.
Other requirements include:
Serving in the physical security, managed services and/or professional AV markets

Five years minimum in business

$3 million in annual sales volume

Financial stability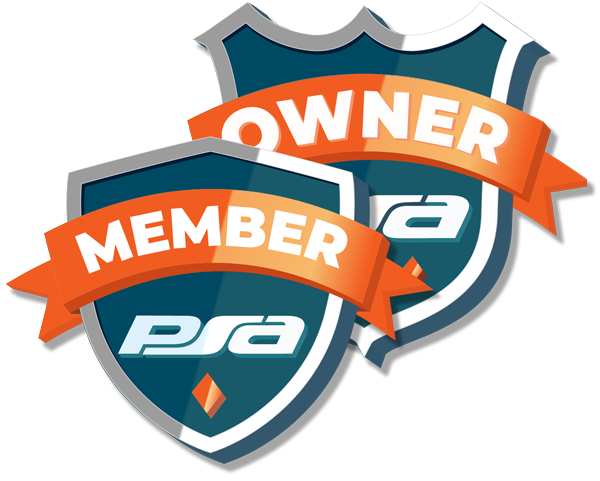 PSA is made up of systems integrators like you, and there is power in our numbers. We do all the negotiations and maintain pricing for you. With volume purchasing discounts and low overhead, those savings get passed on to you!
FISCAL YEAR 2022 RETURNS:
$2,179,000
Dividends Returned
$1,362,000
Ground Shipping Covered
$1,047,000
Subsidized Trainings
SERVICE IS A CORE VALUE AT PSA.
BUT DON'T TAKE OUR WORD FOR IT… PSA HAS AN NPS OF 92!
Net promoter score (NPS) is considered the gold standard of customer experience metrics. NPS surveys ask an organization's customers – 'On a scale of 0 to 10, how likely are you to recommend our product or service to a friend or colleague?' This one simple question reveals a lot about the customer experience as a customer's willingness to recommend is the ultimate form of loyalty.
At PSA, service is everything to us. In fact, it's one of our core values! With this in mind, it's no surprise that our NPS score is among the highest in the industry. We aren't resting on our laurels though. PSA regularly measures customer satisfaction in several ways – to name a few: surveys, phone calls from the executive team and business reviews. This way we can keep our finger on the pulse of the member and owner experience and ensure we are all working together to be the rising tide.

A Membership Second to None
Financial
With early pay discounts, payment terms and increased credit lines, joining PSA is good for your bottom line. In addition, the purchases you make through PSA help go toward your training bucks fund. Training bucks can be used for subsidized training for your employees and other related expenses.
Ownership
To really set PSA apart, we offer an exclusive owner membership for top integrators. You get a say in how our business operates, voting rights, dividends and board member opportunities.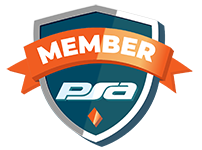 Purchase from PSA Store

Preferred Pricing

Minimum Annual Purchase
$100,000
Net 90 Day Terms

Early Pay Discounts
2% / 10
PSA Training Bucks Program

Leadership Training

PSA TEC Attendance

Convention Attendance

Peer Exchange Groups

Committees Participation

International Partner Program

PSA University Online Training

PSA University Certification Tracker

Grand Getaway Incentive Trip

Free Ground Shipping

Equity Accumulation

Dividends

Voting Rights

Eligible for Board Seats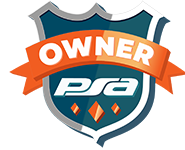 Purchase from PSA Store

Preferred Pricing

Minimum Annual Purchase
$200,000
Net 90 Day Terms

Early Pay Discounts
2% / 10 or 1% / 25
PSA Training Bucks Program

Leadership Training

PSA TEC Attendance

Convention Attendance

Peer Exchange Groups

Committees Participation

International Partner Program

PSA University Online Training

PSA University Certification Tracker

Grand Getaway Incentive Trip

Free Ground Shipping

Equity Accumulation

Dividends

Voting Rights

Eligible for Board Seats

| | | |
| --- | --- | --- |
| | | |
| One-Time Fee | $2,000 | $7,500 |
| Purchase from PSA Store | ✓ | ✓ |
| Preferred Pricing | ✓ | ✓ |
| Minimum Annual Purchase | 100,000 | 200,000 |
| Net 90 Day Terms | ✓ | ✓ |
| Early Pay Discounts | 2% / 10 | 2% / 10 or 1% / 25 |
| PSA Training Bucks Program | ✓ | ✓ |
| Leadership Training | ✓ | ✓ |
| PSA TEC Attendance | ✓ | ✓ |
| Convention Attendance | ✓ | ✓ |
| Peer Exchange Groups | ✓ | ✓ |
| Committees Participation | ✓ | ✓ |
| Grand Getaway Incentive Trip | | ✓ |
| International Partner Program | ✓ | ✓ |
| PSAEducation.com Online Training | ✓ | ✓ |
| PSAEducation.com Certification Tracker | ✓ | ✓ |
| Free Ground Shipping | | ✓ |
| Equity Accumulation | | ✓ |
| Dividends | | ✓ |
| Voting Rights | | ✓ |
| Eligible for Board Seats | | ✓ |
"*" indicates required fields