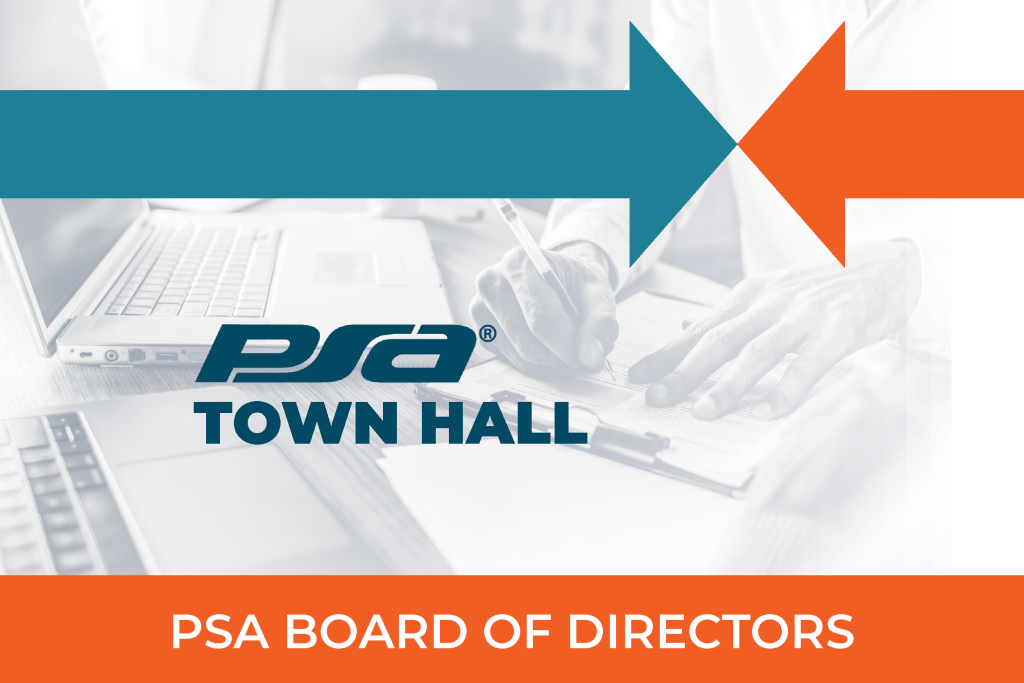 PSA Board of Directors Town Hall
March 22, 2023
Time: 11:00 AM - 12:00 AM
Virtual
The PSA Network Board of Directors invite you to a virtual town hall meeting March 22 at 11 AM MT. Chairman Darryl Keeler, Vice Chairman Christine Lanning and PSA Board Member Trevor Stewart will address the state of PSA, the state of the industry and opportunities to engage with PSA. Please note that this event was rescheduled from March 2, 2023, to March 22, 2023.
Please submit your questions ahead of time: SUBMIT YOUR QUESTION!
Moderator:
Matt Barnette, CEO of the PSA Network
Presenters:
PSA Chairman: Darryl Keeler
PSA Vice Chairman: Christine Lanning
PSA Board Member: Trevor Stewart
*All website times are listed in mountain time unless specified otherwise.