National Deployment Program
Expand Your Reach
With a network of highly vetted security and audio-visual systems integrators, the PSA National Deployment Program offers the extended coverage, resources and local management to compete on projects previously unattainable. View the membership levels to find one that is right for your business.
Network of vetted security and audio-visual systems integrators

Comprehensive geographic coverage

Access to national deployment best practices

Mapping capabilities to support sales and marketing initiatives

Support from elite technology partners

Develop impressive case studies and references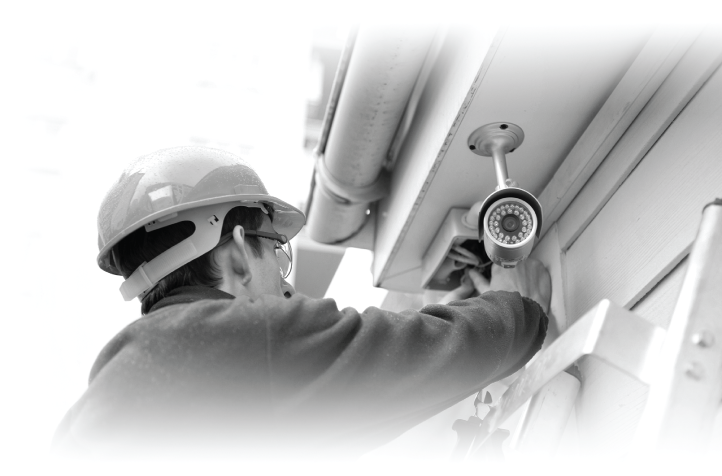 Hear What Members Have To Say
It's just another example of the way that PSA adds value and helps me not have to start things from scratch. I can use the expertise and the experience of others.
- Robbie Danko, LVC Companies, MN
We've gotten a stready stream of work from NDP since joining.
- Andrew Lanning, Integrated Security Technologies, HI
It saves so much time to be able to quickly find partners.
- Shad McPheters, Northland Control Systems, CA
NDP PARTICIPANTS
Need help locating an integrator?
Contact us!
3Sixty Integrated

A+ Technology & Security Solutions

A2 Systems

A3 Communications

A.C. Technical Systems

Accel Communications

Acces' Control E Sistemas

Access Security Corp

Access Systems

Acme Security Systems

ACT Security

Advance Technology

Advanced Data Technologies

Advanced Electronic Solutions

Advantech Incorporated

AIC

All Systems Designed Solutions

AllCom Global Services

Allied Universal Technology Services

Alscan

Altec Systems

APL Access & Security

Aronson Security Group

ASI Security

ASSA ABLOY Medeco Security Center (MSC)*

Audio Video Corporation

Beacon Communications
Bonneville Contracting and Technology Group

Bridges SI

California Commercial Security

Cam-Dex Security Corporation

Care Security Systems

Casco Security Systems

CGL Electronic Security

Chimera Integrations

Commonwealth Communications

Communications Electronics Systems

Communications Resource

Condortech Services

Copp Systems

D/A Central

Dallmann Systems

DigiCOM Systems

Dowley Security Systems

Dynamic Security

Eales Electronics

ECD Systems

ECI Systems

ENE Systems

Engineered Security Systems

Enterprise Security Solutions of Texas

Enterprise Security Systems

Envera Systems

EVCO Sound & Electronics
eVigilant Security

FE Moran Security Solutions

The Flying Locksmiths*

Ford Industries Inc. dba Security101

G4S Secure Integration

General Security Services Corporation

Gorrie-Regan & Associates

Glaze Communications Services

Griffon Security Technologies

Herman Integration Services*

i2 Security Solutions

Immedia Integrated Technologies

IMS Technology Services

Inteconnex

Integrated Protection Services

Integrated Security & Communications

Integrated Security Resources

Integrated Security Systems

Integrated Security Technologies (HA)

Integrated Security Technologies (VA)

Interstate Electronic Systems

Intertech Ci

Intraworks

iS3 Tech Services

i-Tech Security & Network Solutions

Kingdom Security

Knight Security Systems
NDP PARTICIPANTS
Need help locating an integrator?
Contact us!
Koorsen Fire & Security

Life Safety Engineered Systems

Life Safety Integrated Systems

Lone Star Communications

LONG Building Technologies

LVC Companies

McMillan Security Systems

MidCo Inc.

Mid Ohio Valley Integrated Systems

Midwest Computer Products

Miller Integrated Systems/Site Secure

Minuteman Security Technologies

M&R Electronic Systems

National Network Services

National Security Works

Netronix Integration

New Era Technology

Northland Control Systems

Ollivier Corporation

One Diversified

P.A.C.E.

Paladin Protective Systems

Paladin Security

Pasek Corporation

PASS Security

Pathway Technologies

Photo Scan of Los Angeles
Preferred Technologies

Prime Communications

Progress Security & Safety Systems

Pro-Tec Design

Protection 1

The Protection Bureau

Protex Central

RCS International

Reece Complete Security Solutions

Reliable Fire & Security

RFI Communications & Security Systems

Rolland Safe & Lock Company

S3 Integration

Sabre Integrated Security Systems

Sage Integration

Schmidt Security Pro

SCI

Secom

SecurAlarm Systems

Securitas

Securitronics Company

Security Centres International

Security Control Integrators

Security Equipment

Securityhunter

Security International

Security Solutions
Security Specialists

Service Works

Setronics Corporation

Shanix

Southeastern Security Professionals

Star Asset Security

Strategic Connections

Strategic Security Solutions

Tech Systems

Tempest Technologies

Texadia Systems

Thompson Electronics Co

Trinity Dynamics

Uni-Tel Group

Unlimited Technology

Versar Security Systems

Video Sound & Service

Videotec Corporation

VIRSIG

Vision Security Technologies

VTI Security

Walsh Door & Hardware Co.

Will Electronics

Wisconsin Wireless Communications Company

Yamas Controls