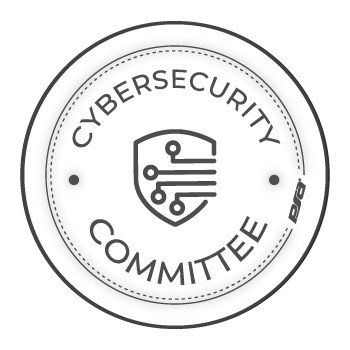 Cybersecurity Committee: Creating Cyber Security Leadership and Culture
For a more visual presentation, download the Cybersecurity Committee's Step Three Part One infographic here. Otherwise, read the blog below!
Building a Top-Down Culture (CAMS at MIT, Cira.ca)
Executive Support, Participation and Knowledge

Support from Senior Leadership is the crucial first step to the success in building a Cyber Security Culture in your organization. Participation and knowledge are what sustains it.

Clear Communication Plan

Communication can make or break the plan. Provide good communication early and often to keep your employees informed and engaged. Share successes.

Awareness Education/Training

Remember, your employees are not Cyber Security Experts. They are good at doing the things that make your organization run. Invest in good tools to education them and make it fun.

User Friendly Process/Tools

Ease of use goes a long way in adoption of the Cyber Security Culture. If it's difficult and time consuming, employees are likely to go around it.

Celebrate the Wins and Don't Promote Shame

Remember you are starting from zero. When something good happens, celebrate it. When a mistake is made, learn from it.

Performance Evaluation

Evaluation starts at the top. Participation and awareness are needed at every level of the organization. Be honest about how your organization is performing.

Culture Transformation

The goal is to sustain transformation. This isn't a project; it is a culture shift.
Demonstrate How Roles are Dispersed in Different Size Organizations (Matrix of Roles and Organization Size) 
Small – All roles under one/two employees
Medium – Roles fall under 2-4 employees
Large – Rolls are typically separated out to departments for each area
Roles
Executive Sponsor
Communications
Policy Maker
Procedure Writer
Implementation
Monitoring/Maintaining
Example from CIS Controls 7.1 of a similar depiction

To learn more from the PSA Cybersecurity Committee, visit PSAEducation.com!
References
https://www.cisecurity.org/?s=CIS+RAM
https://cams.mit.edu/wp-content/uploads/Building-a-Culture-of-Cybersecurity.pdf
https://www.cira.ca/blog/cybersecurity/what-cybersecurity-culture-and-how-do-you-build-it