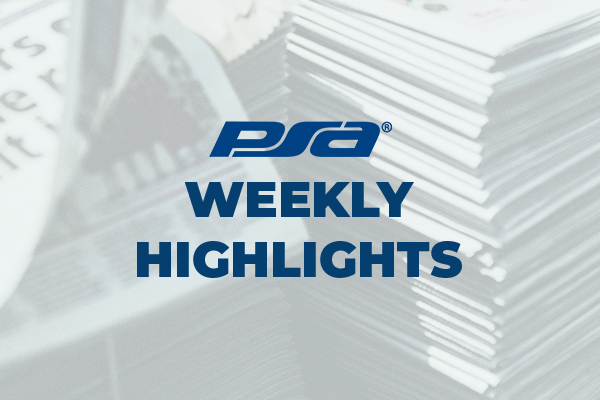 WEEKLY HIGHLIGHTS: MAY 28, 2021
Here is your recap of what PSA did this week!
---
IN THE NEWS:
PSA announced the addition of NETGEAR to its network. NETGEAR, a leading global provider of networking products that power businesses and smart homes, will offer PSA a uniquely comprehensive portfolio of highly flexible and scalable network switches that fit every business' needs. NETGEAR will additionally offer routers, extenders, wireless airbridges and WIFI range extenders to the PSA Network.
Check out what's new with your network this month!
Check out what's new with your vendor partners this month!
Security Systems News Features Women in Security: Diana Hanna, PSA Security
---
VIDEO:
PSA's Tim Brooks predicts more AI integration in devices, an increased need for cyber protection and a resurgence of products and services focused on making it safe for employees to return to work in 2021 and beyond.
---
NOW HIRING:
Join The PSA Network! We are hiring a Chief Financial Officer to oversee all aspects of financial management from accounting, reporting, budgeting and analysis to broad investment and banking operations. Become a part of the world's largest systems integrator consortium!
---
Check back each Friday for a quick look at that week's highlights.