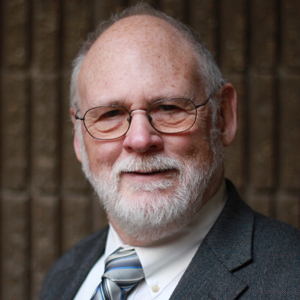 7 Ways to Use Remote Power Devices to Add RMR
The new world of interconnectivity and what it means to systems integrators.
By Joe Holland
You've all heard about the Internet of Things (loT), but how does it really affect the systems integration community?
All the buzz about intelligent devices riding on the network is extremely advantageous for the security industry. The trend is a plus for security contractors, because as devices continue to become interconnected and riding on the network, more opportunities will emerge to break the cycle of hardware only profit margins and allow installing firms to obtain new sources of recurring monthly revenue (RMR).
Interconnectivity with the loT now gives systems integrators the ability to differentiate their offerings and provide the end user super system uptime through remote servicing. As the industry continues to move to services in an effort to gain higher revenues, remote monitoring is clearly the way to gain additional and predictable revenue streams. This type of connectivity is also improving the efficiencies of systems integrators as they provide these indispensable services to the customer.
Here are seven ways you can use remote power devices to improve efficiency:
Create new revenue streams
Being able to remotely assess power solutions at the customer's protected premises allows you to boost RMR with additional, valuable services. Now, you can handle the initial specification and installation and also provide comprehensive service and maintenance to add to the customer's regularly monthly revenue billing. No longer do installing companies have to rely on ever-decreasing hardware margins, or large project installations to gain profitable revenue.
Offer customers new services
The loT will only accelerate the emergence of new services from connected technologies. Today, intelligent networked power devices allow integrators to offer a whole range of new services to customers. You can assess general system battery health and longevity for the customer. You can also ascertain if a lock assembly has created a short circuit or other failure, even a 'hot' condition that might lead to a fire or other adverse situation. The value proposition is even greater for enterprise customers. Integrators can provide comprehensive service across multiple locations and campuses such as remote testing functionality, including scheduled and on-the-spot testing and health reports on power solutions.
Reduce service calls
Remote connectivity means in many instances that technicians no longer have to trudge out to the field during regular and even off hours to conduct service. That's because many problems can be solved over the Internet and with a simple-to-use graphical user interface. That's a huge savings for the integration company. Truck rolls are expensive and can range from $250 per occurrence and up, depending on a variety of factors, including loaded labor rates and geographical areas. Instead of driving to a jobsite to fix a problem, they can do it from a tablet, laptop or even a smartphone, and save their drive time to put a new customer online.
Remotely test battery sets
Batteries are more stable than ever, but now, it's possible to know when they are at the end of their lifespan or the battery is pulling power above normal thresholds, signaling an imminent failure. Other components of the connected solution may be to blame as well, but this look inside from a distance also allows technicians to accurately assess what equipment they might need to change out or bring to the customer facility if an on-site visit is required.
Get remote trouble alerts
When there's trouble with a networked solution, the systems integrator should be the first to know, not the customer upon failure. Intelligent, networked power solutions allow trouble alerts to be sent automatically and immediately, so the integrator is the hero and not the bad guy.
Perform remote diagnostics
Being able to track devices on the network brings phenomenal value to both the systems integrator and the customer. A quick look at system health is possible at a moment's notice, and trouble conditions come in real time. Systems integrators should look for solutions with the ability to monitor and test batteries and those which provide real-time status and system alerts on individual output conditions for the most comprehensive reporting.
Maintain a system health log
Customers like metrics and data, and today's connected power solutions allow systems integrators to generate detailed reports on the operating status of devices. These health reports can be produced on demand, daily, weekly, monthly or scheduled at specific intervals. In addition, reports can be saved for yearly status updates or other accountability purposes, such as meeting compliance or regulation requirements.
The loT and interconnectivity of devices running on the network brings additional opportunity to systems integrators to boost their margins by adding new and predictable streams of RMR from tangible services.
Bio:
Joe Holland is a co-founder and the vice president of Engineering for LifeSafety Power Inc., based in Mundelein, Ill. He has decades of experience in the security alarm and power industries.
About LifeSafety Power®                                                                                        
LifeSafety Power is the leader in Smarter Power Solutions and remote monitoring capabilities, providing modular AC, DC, and PoE power systems that meet the growing needs of the life safety industry.
The FlexPower® and NetPower® product lines are high performance, network-connected, power management systems listed for access control, fire alarm, intrusion, CCTV and mass notification applications. For more information, please visit www.LifeSafetyPower.com.
LifeSafety Power Media Contact:
Deborah L. O'Mara
Managing Director
DLO Communications
dlocommunications@gmail.com
(773) 414-3573 (mobile)
Follow us on Twitter: @LifeSafetyPower
Like us on Facebook: https://www.facebook.com/LifeSafetyPower
Join our company page on LinkedIn: https://www.linkedin.com/company/1858306?trk=hp-feed-gorilla-suggestedsearch1-companytext