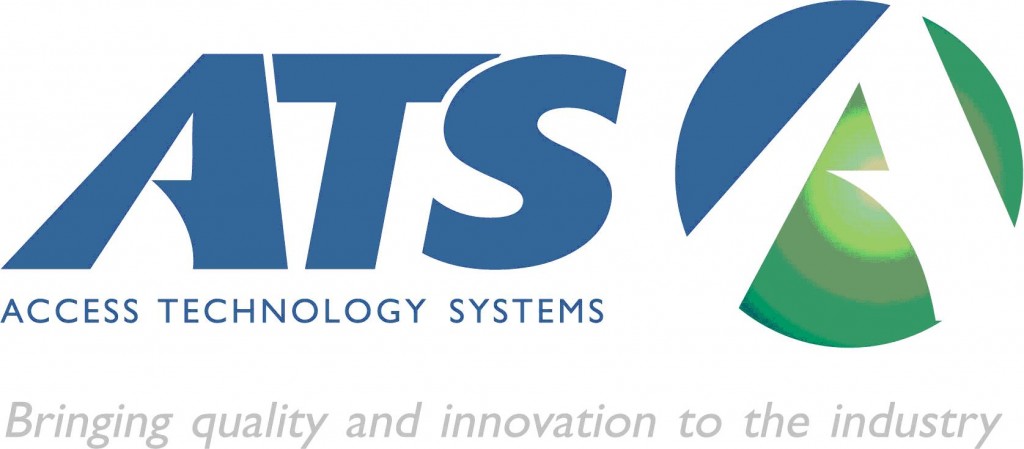 August Featured Integrator | Access Technology Systems
At PSA, we believe our integrators are the most innovative, advanced and effective in the electronic security industry. To recognize these exceptional qualities, we will bring one PSA integrator to the stage each month and introduce them to the PSA community.
In August, education is a big focus in the media, retail outlets and in the homes of millions of families in the U.S. As parents across the country prepare to set their alarm clocks extra early, wake up sleepy kids and send them off to school for a new year, safety is undoubtedly on the minds of many educators, students and parents. This month we chose an integrator who has experience in the education market. We spent some time with Jamie Finegan, Executive Vice President at Access Technology Systems, Inc. (ATS)  to learn more about the company and his experience with security in education.
Q: How long has ATS been in business?
A: 23 years
Q: To date, what has been the most unique or interesting job?
A: FLETC (Federal Law Enforcement Training Center) – ATS was contracted by the Department of the Navy to provide and install over 450 Sony IP cameras with microphones to record and document the training that goes on at the facility (the NVR used by FLETC is Milestone).
The headquarters facility for the FLETC is situated on 1,600 acres in southeast Georgia with modern conventional facilities such as classrooms, dormitories and administrative and logistical support structures. ATS provided and installed all the network cabling, patch panels, network switches, servers, cameras and microphones for this entire facility.
The installation was done in phases due to the size and nature of the project, each building in this training town is fitted with its own servers and the entire system is on a closed network reserved for IP video/audio capture and playback. The captured video and audio is used by instructors to observe, critique and rate / grade the trainees during actual events and post training event reviews.
Q: How did ATS get started in the education market?
A: Our primary school district customer contacted us through their access control vendor. The installing dealer at the time was not providing adequate service so the district contacted their vendor for a recommendation and thus started our relationship with the school district.
Q: What has been your most challenging school project?
A: We have a project for an entire school district that was in need of increased security. The district has an enrollment exceeding 7,000 students, plus teachers and support staff. The existing analog based video systems installed at each school were not giving them the coverage they needed. The new system needed to be able to cover schools ranging in size from compact, one building elementary schools, to sprawling, multi building facilities such as the middle school campuses and the high school. The solution was simple – the district needed better coverage and higher definition cameras that the school district's law enforcement could oversee.
The factors that made the project a challenge were:
Large sprawling district.
Multi building facilities.
Multiple points of entry with little or no supervision.
Community use, and creating a safe and secure  student friendly environment
The size and complexity of the installation required testing of various elements of the system on the individual school level before scaling up to the district level. ATS developed this approach by listening to our customer's needs. In collaboration with the school district's IT, facilities departments, principals, teachers, and local law enforcement, ATS designed a pilot system that was tested at one of the smaller elementary schools. This test system was followed by two more pilot studies that had several modifications learned from the first test system. After testing and evaluating the results from all three pilot projects, the system was broadened to include the entire district; which is an on- going project, the projected completion date is 2017.
Q: What makes ATS stand out as an electronic security solutions provider for schools?
A: At Access Technology Systems we provide solutions focusing on the integration and engineering of end-to-end solutions for today's most complex security challenges.
What sets ATS apart is our approach and ability to focus on our specific customer's business. We listen to them and treat them like a partner.
Q: In addition to education, what other types of clients do you have?
A: We have a diverse client base, which includes large multi-national companies down to small owner operated companies.
Q: Is there anything else you would like the PSA Community to know about you?
A: ATS has offices in the U.S. and Brazil. Our diverse culture has contributed to successful business relationships with a wide array of organizations and customers. As an organization, ATS strives to treat every single interaction with existing and potential customers, as an opportunity to provide a unique approach tailored to each client's needs. ATS is a minority and woman-owned business which brings broad commerce view and diverse experience to the company's management team. The combined wisdom that has been acquired from various jobs and experiences over the span of several decades has provided ATS with an enriched knowledge and a solid foundation on which to conduct business.