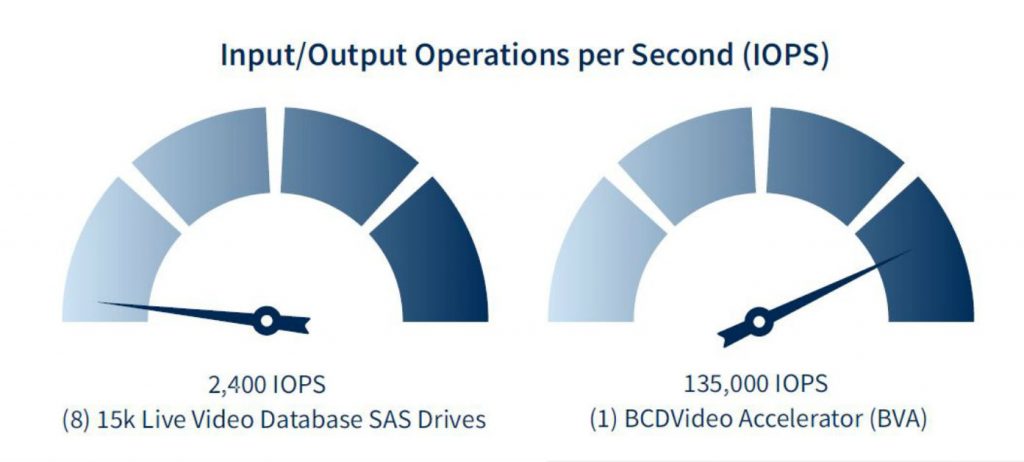 BCDVideo: Solving Challenges In The Security Marketplace
BCDVideo is dedicated to solving challenges in the security marketplace. The new BCDVideo Accelerator is a leap forward in system bandwidth for video surveillance systems, benefiting both our security integrator customers and their end users by reducing costs associated with data storage." – Tom Larson, Chief Technical Officer, BCDVideo.
The BVA was validated using Milestone's XProtect Corporate R1 2019 at 700MBps throughput, and up to 2.2GBps throughput when adding a 10GbE Network Card Kit. Using existing technologies, a best-practices Milestone server needs eight Live Video 15K drives to maintain a 700Mbps throughput. The BVA Accelerator solution eradicates the need, and instead, replaces them with an additional 112TB of archival storage, thus reducing the financial overhead a second server requires, including in additional maintenance, power consumption, and labor costs.