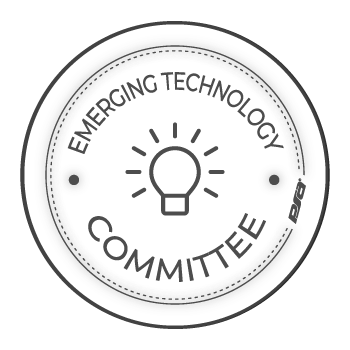 COVID-19 Pandemic Technology | PSA Technical Committee
COVID-19 Pandemic Technology
Recommendations from the PSA Technical Committee
We asked the PSA Technical Committee to share thoughts on some of the important technology that security integrators have access to in order to separate fact from fiction when making purchasing decisions during the global COVID-19 pandemic.
Are temperature monitoring infrared cameras effective in detecting illness?
Temperature monitoring infrared cameras can be somewhat effective when used properly. Northland has had a lot of questions about this. Don't buy the first thermal camera that comes up. The accuracy rating is very important. Even a few degrees can give a false response. Ambient temperature can affect accuracy. These cameras are not effective when used in a lobby area. Thermal cameras for illness detection should only ever be used as prescreening. The use of thermal cameras may affect the confidence of employees and probably does not do much to prevent the actual spread of the disease.
– Rob Kay, Director of Professional Services, Northland Controls
There are so many factors that affect the temperature of human skin that it can be difficult to use thermal cameras as a tool. Most important is to stress to people to stay home if their sick.
– Erik Helm, Sales Engineer, Will Electronics
What security technology can be of most use to integrators during the COVID-19 pandemic?
Some customers are using inherited systems with different best practices and deployments. Having everyone out of the offices can provide a good opportunity to make recommendations for tune ups to these existing systems. This is an unprecedented opportunity to do alarm counts while spaces are not occupied. Determining access levels for essential workers and having systems capable of changing these levels is of great use.
– Rob Kay, Director of Professional Services, Northland Controls
Remotely accessing customer sites for audit reports is a great way to keep business moving. Access control software programs that can show where people who have tested positive may have been to pull audit trails can be used to track and mitigate the spread of COVID-19.
– Erik Helm, Sales Engineer, Will Electronics
Using software which can pull tables to automate some customer reports that needed to be done manually before although some software limitations exist. A great solution is the C•Cure 9000 software which has clearance/access level and every reader has a clearance filter level 1-6 and every individual will have that level assigned to them. In the case of an emergency the levels can be adjusted so that only some people will have clearance to use the readers. Sort of a pseudo dual authentication which can be toggled on and off. This is a standard part of the C•Cure 9000 2.2 software.
– Joshua Akre, Performance Engineering Manager, Northland Controls
Google and Amazon are looking at using people's phones to contact everyone that they have encountered to prevent the spread of COVID-19.
– Dan Dunkel, Managing Director – MSSP, PSA
How will the COVID-19 pandemic affect demand for physical security?
The NYPD said that since the lockdown the threat against property has increased over 70%. The recession could cause an increase in property crime which will increase the demand for physical security. Cost savings on high ROI solutions can save jobs.
– Dan Dunkel, Managing Director – MSSP, PSA
Knowing who is in your building is a common access control concern. This means letting customers know that they need eyes and ears on their sites even when they are not there physically.
– Erik Helm, Sales Engineer, Will Electronics
This is a great opportunity to sell cloud-based access control so that nobody needs to be onsite. There is a great ROI on this type of system.
– William Lowe, Designer, General Security Services Corp.
The idea of onsite security centers being able to switch monitoring to another monitoring centers quickly will be very important. Companies will need to tighten their budgets if there is a recession. Companies will move to smaller, more agile offices while there is also an increase in work from home and systems that support this will be important. Businesses may take a more flexible approach to separate groups of people in the office.
– Rob Kay, Director of Professional Services, Northland Controls
---