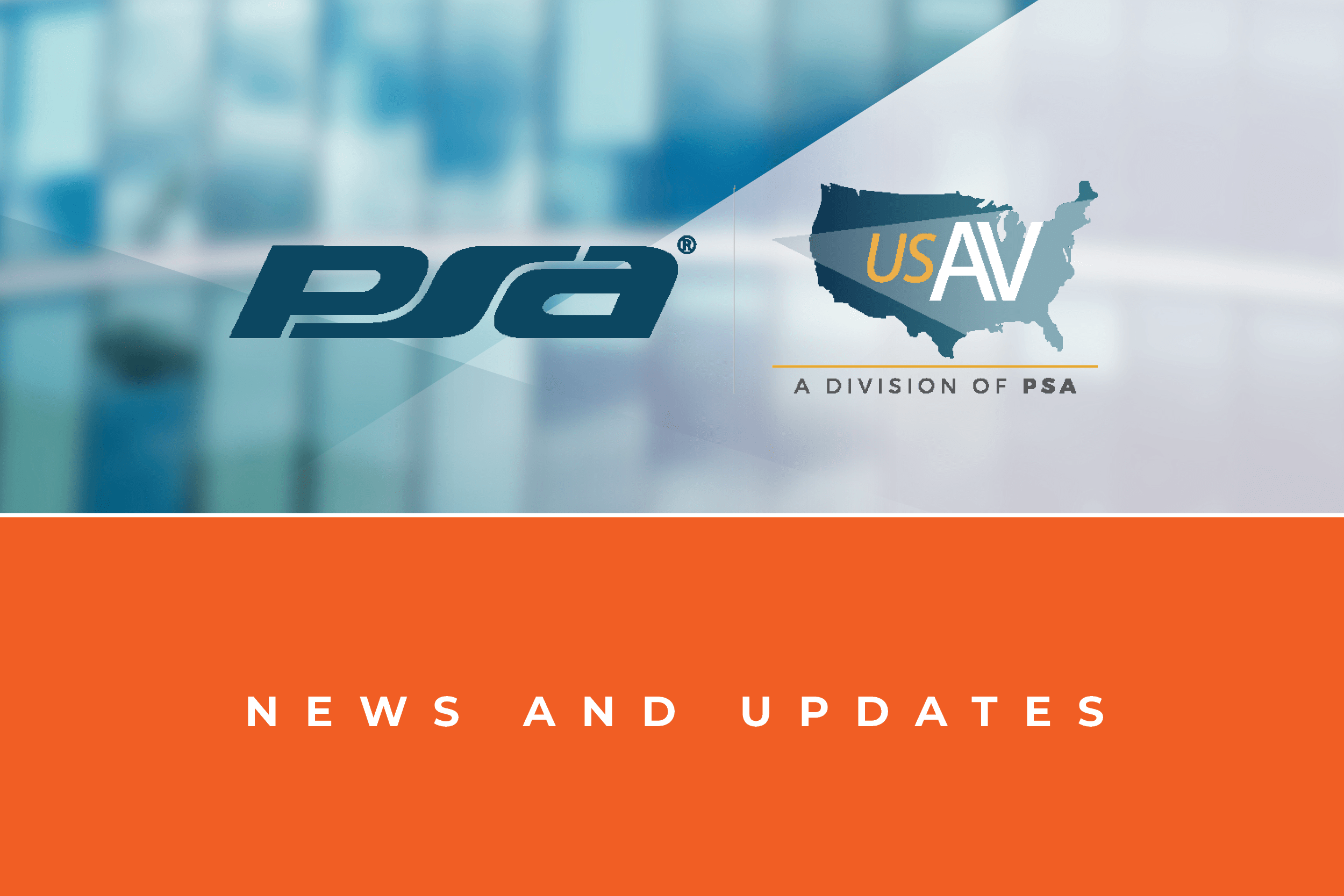 D-Tools Named as Official Product Catalog Content Provider for PSA Security Network and USAV
Expanded partnership provides PSA and USAV members with vital vendor partner product information to help streamline business processes and increase operational efficiency.
---
CONCORD, CA – (October 16, 2018) – D-Tools, Inc., the worldwide leader in data-driven software for system integrators, and PSA Security Network, the world's largest systems integrator consortium, today announced that D-Tools has been named as the official product catalog content provider for PSA Security Network and USAV. D-Tools will work with PSA and USAV vendor partners to collect, manage, publish, and update the detailed vendor product information that is delivered through the PSA webstore.
Complete, accurate and up-to-date product information benefits PSA and USAV members by delivering the requisite product specifications that enable members to procure products from the PSA webstore, while at the same time providing a solid basis for estimating, designing, documenting and managing projects with D-Tools System Integrator software.
In order to support its customers' need to maintain a comprehensive product library of the products they sell, D-Tools has spent nearly 20 years perfecting the tools and methodologies for creating, collecting, reviewing, and publishing detailed product information for use by security and AV integrators through its award-winning System Integrator software. PSA Security Network's decision to engage D-Tools' data team, tools and techniques to improve its content management capabilities and results is a direct reflection of its commitment to its members. Together, D-Tools and PSA are working to streamline business processes and facilitate growth for PSA and USAV members, while improving the overall customer experience for their respective clients.
"Finding ways to streamline operating efficiencies is in our DNA, so we are pleased to have the opportunity to leverage our expertise in providing accurate, detailed and up-to-date product specifications to the PSA Security Network and USAV to provide an enhanced procurement experience for their members," says D-Tools CEO, Randy Stearns." Less than perfect product and pricing information can lead to a lack of confidence in the bidding process, design errors and oversights, and even margin decay."
"As PSA grows, we continue to look for tools and best practices to improve our internal processes and systems focused on benefiting our integrator and vendor communities," says Bill Bozeman, CEO and president of PSA. "This partnership with D-Tools is allowing us to scale for our growing product catalog and provide richer content on our e-commerce site buyPSA.com. It also provides up-to-date specifications and prices for the products listed. We are very pleased with the service that this integration will provide our physical security integrators and Pro-AV dealers who purchase products from PSA. This strategic partnership is an ideal foundation to build upon for our future initiatives."
PSA and USAV members interested in learning how D-Tools can deliver profound visibility, insights, and results, can sign up now for a free, personal online tour of D-Tools' flagship software solution, System Integrator (SI), by visiting http://d-tools.com/live-demo-webinar/. A free 30-day trial of D-Tools SI can also be downloaded anytime at http://d-tools.com/hosted-free-trial-signup/.
###
About PSA
PSA is the world's largest systems integrator consortium made up of the most progressive security and audio-visual systems integrators in North America. Combined, PSA members boasts over 400 branch locations, employ over 7,500 industry professionals and are responsible for over $4.5 billion annually in security, fire, life safety and pro audio-visual installations. PSA's mission is to empower its owners to become the most successful systems integrators in the markets they serve. PSA brings this mission to life by partnering with industry leading product and solution providers, delivering unparalleled education and training programs and by offering a variety of distinctive services that can enhance any company's operations. Learn more at psasecurity2021.insightful.design.
About D-Tools, Inc.
D-Tools, Inc. is a worldwide leader in accessible, highly accurate business software that caters to the unique and diverse needs of systems design and installation firms. The company's on-premises software, System Integrator™ (SI), and new cloud-based platform, D-Tools Cloud, are robust solutions that help manage all aspects of an integrator's business, including sales, comprehensive system design, project documentation, procurement, and project management. Today, more than 6,000 companies in over 80 countries use D-Tools' award-winning software to streamline business processes, leading to improved operational efficiencies and increased profitability.
Find product updates and related information by following D-Tools on Twitter, Facebook, and LinkedIn.
All products, product names, trademarks and registrations mentioned herein are the property of their respective owners, all rights reserved.
Media Contacts
Tim Bigoness
D-Tools, Inc.
(925) 270-4102
timb@d-tools.com
Katye (McGregor) Bennett
KMB Communications
(425) 328-8640
katye@kmbcomm.com