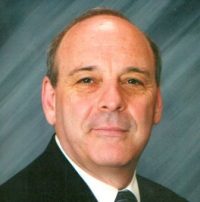 Elliot A. Boxerbaum Memorial Security Design Project of the Year Award
Elliot A. Boxerbaum Memorial Security Design Project of the Year Award
The Elliot A. Boxerbaum Memorial Award will be presented to a consulting or engineering company which designed and specified a completed security design project, accepted by the client in 2016. It will recognize collaboration, design excellence, uniqueness, creativity, and administration factors which contributed to a highly successful security project. The presentation will occur at CONSULT 2017, SecuritySpecifiers Technical Security Symposium on October 23, 2017 in San Antonio, Texas.
The award is named for the late Elliot A. Boxerbaum, MA, CPP, CSC, founder and president of Security Risk Management Consultants, Inc. Elliot passed away in June, 2014, from ALS, and, on behalf of the award-winning firm, a donation will be made to the ALS Association – Central & Southern Ohio Chapter by SecuritySpecifiers and CONSULT 2017.
Eligibility
Security project must have been accepted and become operational in the year 2016.
Company must be a consulting or engineering firm which performed the project design.
Multiple independent submissions from the same company are acceptable.
Submission are due by May 26, 2017.
Finalists must be registered and present at CONSULT 2017 to be recognized.
Instructions
Use separate paper (see page 5) on company letterhead to address the evaluation areas listed below. With the attached cover sheets (pages 3-4) completed, send in pdf file format to award@SecuritySpecifiers.com.
Recommendation letters should be sent directly from recommending organization with cover sheet (see page 6).
Approximate dates and costs may be used if precise information is not available or proprietary.
Submit by email (preferred) to: award@SecuritySpecifiers.com or
Submit by mail to:
SecuritySpecifiers
Award Committee
P.O. Box 400
Charlestown, RI 02813
Applications and supporting letters must be received by May 26, 2017 to insure consideration.
Evaluation Criteria
A. Collaboration (50 points) – To what extent did designer, client, architect (if applicable), and integrator collaborate to produce a successful result? Describe how the interaction occurred and any unique elements. Recommendation letters from client, architect (if applicable) and integrator are strongly encouraged, as they will be a decision factor.
B. Scope (10 points) – Describe the nature of the project, including geographic and technical factors, and breadth of consultant involvement.
C. Challenges (10 points) – List any unique challenges encountered during design, bid, and implementation by the consultant and how these were addressed.
D. Innovation (10 points) – Without revealing anything proprietary, describe unique technical or process innovations embodied in the project.
E. Results (10 points) – How were budget, schedule, and project objectives met?
F. Benefits (10 points) – What ultimate benefits were realized by the client?