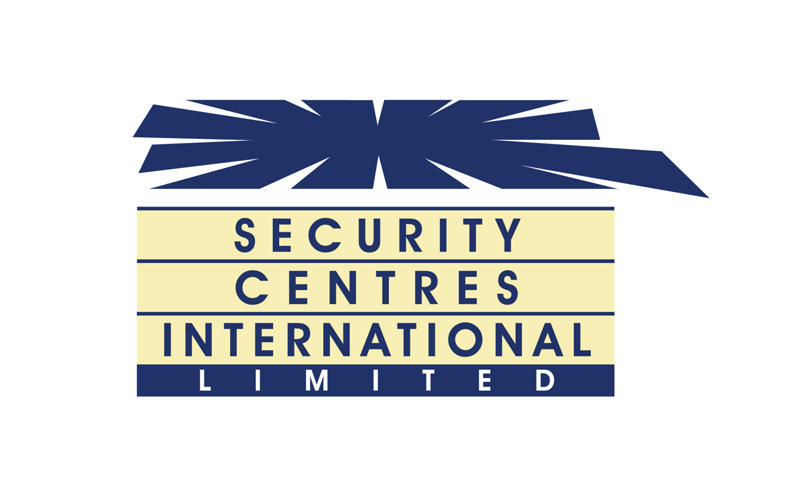 Featured Integrator: Cayman-Based Security Centres International
At PSA, we believe our integrators are the most innovative, advanced and effective in the electronic security industry. To recognize these exceptional qualities, we bring PSA integrators to the stage each month and introduce them to the PSA community.
This month we hear from Stuart Bostock, president of PSA's first Caribbean-based integrator company.  Stuart is the President of the Security Centre Group of Companies having been involved in law enforcement and private security since 1992.  His regional knowledge of the Caribbean coupled with his extensive business development and management experience positioned him to be the main Group resource for relocation to the USA to lead the Group's next emerging market and SCI (USA) LLC.  Based in Chattanooga, TN Stuart will spend 2-3 weeks a month traveling the Caribbean to meet with existing and new clients, explore sales leads, meet with potential local partners and attend conferences to speak on public safety technology.
---
How long has your company been in business?
The original founding companies were established as far back as the 1970's but the Security Centre Group of Companies came to together in 2000 with Caribbean regional expansion in 2005 and our entry into the USA in 2016.
Security Centres International is located in the Cayman Islands, how did you get started servicing that area?
One of the largest members of our group is a Cayman company and I became the President & CEO of that organization in 2002.  At that time, we only had interests in Bermuda and the Cayman Islands so it was decided that our expansion efforts should be based in and headquartered from the Cayman Islands, simply due to geography and ease of access to our markets.  We now have a presence in the Bahamas and Antigua, have initiated market entry into Jamaica, Cuba, Turks & Caicos and the BVI and launched our US operation just over a year ago, basing ourselves in Chattanooga, TN to focus on the South-East Region.  Our project portfolio includes Panama, Bahamas, Cayman, Bermuda, St Kitts, BVI, Guyana, Antigua, Anguilla and Jamaica.
How has your experience as a security integrator been impacted by your location?

The two main drivers have been partnerships and diversification.  The Caribbean has always been lumped into the same market as Latin America which is a far bigger market.  Although collectively the Caribbean has a population larger than Canada, business development efforts by most large manufacturers and suppliers has focused on Latin America leaving a major opportunity to be an "authorized representative" in the Caribbean market place.  We have forged some excellent partnerships and, with our knowledge of the Caribbean culture, crime and politics, have created some amazing opportunities for our partners.  The second driver in our success in the region is diversification.  The Caribbean consists of over 30 sovereign states and dependent territories with over 40 million people but individually, each island territory is quite small and unique so we have had to expand our portfolio and range of products to capture as many business leads and opportunities as possible.  It is safe to say that had we have been based in a larger single market we probably would not have diversified as much so the result is a true "full service security and life safety provider" in the region.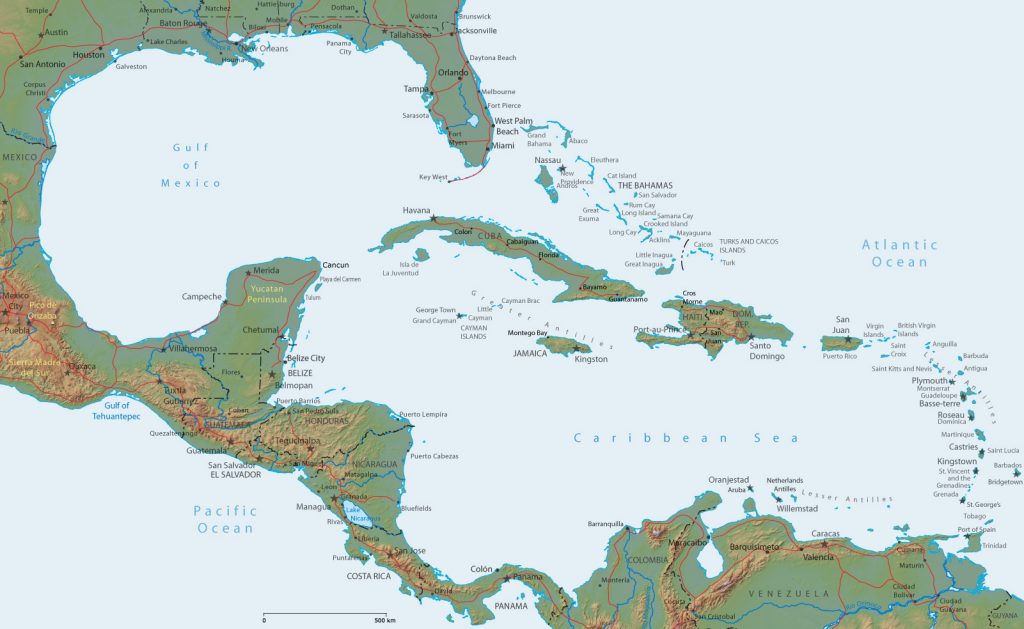 To date, what has been the most unique or interesting job that you would be willing to share? 
Operating around the Caribbean is unique and interesting in itself.  We have conducted a security survey of a major gold mine in the Suriname jungle and a site for the UN in Haiti, we have flown drone surveys in the Bahamas, St Kitts and Jamaica and installed a CCTV system for the underground Metro train yard in Panama.  The projects we are most known for however, are large island wide National CCTV Systems installed for the Governments of the Bahamas, Cayman Islands and Antigua.  These systems consist of several hundred HD and ANPR cameras hosted on our bespoke server network with a territory specific video management system.  We have also designed and furnished the command and control centers for each project and continue to provide routine support and maintenance to those contracts.
The culture I have tried to push throughout our organization is one where we under commit and over deliver.
What are some of the biggest challenges that integrators are facing in the Caribbean?
There are three main challenges in this market; lack of funds, political influence and seagull integrators.  Like most countries around the world, Caribbean territories are being asked to do more with less.  The transition to technology in law enforcement and national security is costly and most Caribbean states are not familiar with the medium and long term cost benefits of investing in technology over human capital.  The relative low cost of man power in these jurisdictions has resulted in large numbers of personnel being the solution, not technology.  That is changing, but the funds to invest in technology are still absent.  This creates a pause and delay in the decision process so the sales cycle can be painfully slow and frustrating which make the territory unattractive for most larger businesses with aggressive sales targets.
The second challenge is political influence.  The Caribbean has a reputation for influential activity in the issuance of government contracts.  I am happy to say that this is changing and in the last ten years I have noticed a major improvement although the problem still exists.  Awarding contracts to friends and family or to organizations who offer gifts to the decision maker creates an uneven procurement process which is very difficult to navigate.
Thirdly, we have the challenge of what I call Seagull Integrators.  These are one project integrators from outside the Caribbean who fly in, make a mess and fly out.  They typically have some sort of inside track on a project and do not have the costs and regulatory requirements associated with operating in the Caribbean or the restrictions of hiring local staff.  They learn of projects, bid low and win the contract.  We see so many projects that were installed by these types of integrators who cannot provide ongoing system support and maintenance so the technologies die and the investment is wasted.  We have seen several projects where the equipment and software is in a foreign language so the English-speaking operators have no idea how to use it.
Longer flight times and advanced sensor packages will improve on border protection efforts which target drugs, weapons, and human trafficking along with illegal fish and game activity.  Feeding aerial surveillance data into existing national CCTV systems will be a major game changer in terms of how law enforcement and public safety perform surveillance and response.  We are incredibly excited.
What vertical markets does your company service?
Security Centre International is incredibly and unusually diversified.  We supply electronic security and life safety systems, national CCTV and surveillance solutions, border protection and cargo x-ray screening equipment, ballistic and impact windows and doors, blast mitigation window systems, microwave fence line detection, GPS tracking and offender monitoring, corrections and custodial advisory services, and the list goes on.  Not everything we have diversified into works or stands the test of time, but after nearly 20 years of business development and operations we have a good idea of what products and services are needed in the Caribbean.
Our newest and most exciting business is fixed wing unmanned aerial surveillance vehicles for public safety, search, and rescue.  We have just hired three aviation experts including two former military drone operators and an aeronautical engineer to design UAVs specifically for a client's territory, needs and budget.  Longer flight times and advanced sensor packages will improve on border protection efforts which target drugs, weapons, and human trafficking along with illegal fish and game activity.  Feeding aerial surveillance data into existing national CCTV systems will be a major game changer in terms of how law enforcement and public safety perform surveillance and response.  We are incredibly excited.
What makes your company stand out in the physical security industry?
The culture I have tried to push throughout our organization is one where we under commit and over deliver.  The Caribbean suffers from a "soon come" attitude which basically means "we'll eventually get there".  It is therefore incredibly important that we do something that is quite unusual in the Caribbean and that is to deliver a project on time, as specified and on or under budget.  That approach coupled with our Caribbean knowledge and excellent partners is what has separated us from other players in the market.
What is your advice to individuals who may be considering expanding their business outside the US?
The Caribbean can be a major market for North American businesses and our launch into the US last year was to improve and enhance our relationships with those businesses and help them navigate the Caribbean marketplace.  The culture and slow sales cycle takes patience and knowing how to balance the line between pushing and being too pushy. Finding a knowledgeable and connected partner in the Caribbean is critical.  I'm not saying that you can't win projects without one because even a blind dog can find a bone once in a while, but for continued long term success in the market, a reputable and trustworthy partner to represent your product is the key.
Is there anything else you would like the PSA Community to know about you or your company?
Although we will be exploring opportunities in niche public safety and data capture markets in the US, the main reason we launched Security Centres International (USA) LLC was to act as a conduit between Caribbean customers and our North American partners, manufacturers and integrators.  We want to facilitate introductions and assist our fellow members in the PSA Network with business opportunities and project delivery in the Caribbean.  We have a good network with over 700 employees, 50 of which are systems technicians trained in multiple platforms.  Even if we can't help physically in a particular country, we can certainly help with understanding and navigating the local market.
For more information on Security Centres International:  www.securitycentresintl.com.ky