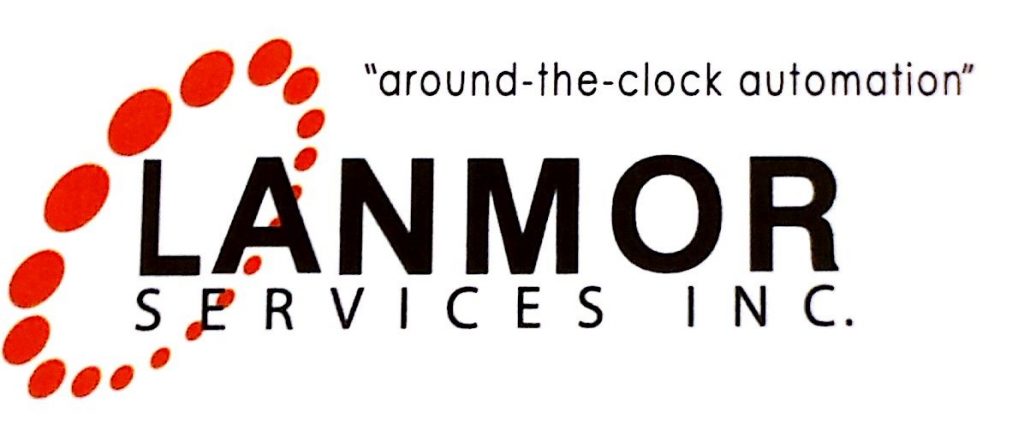 FEATURED INTEGRATOR: LANMOR
At PSA, we believe our integrators are the most innovative, advanced, and effective in the electronic security industry. To recognize these exceptional qualities, we bring PSA integrators to the stage each month and introduce them to the PSA community.
This month we hear from Lanmor Services, Inc. Lanmor is made up of multiple divisions including Commercial Aftermarket Doors and Electrified Door Hardware sales and service, Commercial Systems, Integration sales and service, and Intrusion/ CCTV Systems sales and service. They work with end-users in Nevada, Arizona, and New Mexico.
---
How long has Lanmor been in business?
Lanmor Services, Inc. opened its doors as a security integrator in 2000.
To date, what has been the most unique or interesting job? 
Lanmor has completed multiple unique high-level security system installations for facilities that contain high levels of radioactive material across the United States. These projects have been in conjunction with the Department of Energy to protect these sites from terrorist infiltration.
What vertical market does Lanmor focus on?
We work across multiple markets with a heavy emphasis in healthcare and public utilities. Lanmor is a one-stop shop where we install and service a wide variety of industrial and commercial door products and systems; mechanical and electrified hardware; automatic operators and sliding doors; access control and security systems including video surveillance. Lanmor also offers alarm and CCTV monitoring agreements. Our customers enjoy our high touch communication, dedicated project management teams and highly skilled, cross-trained technicians.
How did Lanmor get started in the healthcare market?
Lanmor started out concentrating on access control and CCTV applications. Over the years, our customers requested more diversified applications and more complex installations. Fulfilling our customer requests required us to expand our offerings and evolve to a full-service integrator.
Today, Lanmor offers a wide range of services to its customers including single door installation, adding to existing access control systems, and installations that incorporate doors, hardware, access control systems, infant abduction systems and security.
Lanmor also offers standalone consulting, engineering and project management services, plus long-term service and preventative management agreements.
…continuously gain industry knowledge and stay on top of emerging trends, such as biometrics, perimeter security or detection and video analytics.
What are some of the biggest challenges that integrators are facing in the healthcare market?
Our industry is experiencing single-trade companies expanding their services to compete in our markets. We also contend with competitive pricing pressure. Lastly, recruiting, training and retaining top talent in this unique market is a day-to-day challenge.
These market forces demand that the management team at Lanmor continuously evaluate its portfolio of product and service offerings. We work to streamline processes and build upon our organizational principals to create efficiencies that translate to cost-savings for our customers. We also pay attention to trends in talent retention strategies.
Lanmor offers a valuable and attractive benefit package to its employees including competitive salaries, health/dental/vision insurance, vacation/sick time and 401K.
In addition to healthcare, what other types of clients do you have? 
Lanmor's customer base also includes public utilities, military bases, large and small-scale facility management leaders, general contractors and commercial property management companies.
What makes Lanmor stand out in the physical security industry?
Lanmor is unique in the industry because we self-perform the installation of doors, gates, automatic operators, access control systems and security systems. We subcontract very little. Our customers enjoy the value associated with bundling all of these services under one contractor, a single-point-of-contact.
We also receive positive feedback on our consistency in Project Manager and Technician scheduling. Our customers like seeing familiar faces and working with the same teams on each project. We all work together to build strong, long-term partnerships with our customers.
Tell us about a member of your team.
Brad Miller, Operations Manager and Senior Project Manager, is our featured employee for September. Brad has been with Lanmor for 5 years, bringing with him 20 years of diverse security integrator experience.
Brad manages the largest and most complex public utility and government projects at Lanmor. He additionally manages the Lanmor Project Management Team, including 4 Project Managers (PMs) and 3 Project Management Assistants (PMAs).
Areas of specialized knowledge and experience that Brad possesses are high-level security integration, including access control (biometrics), perimeter detection and IP video.
We asked Brad what he strives to achieve with his Project Management team. He replied that consistency is paramount across each step in the project management process. Brad works to achieve customer satisfaction goals through this consistency in:
Assigning dedicated PMs to same customer from project to project.
Communicating proactively and frequently with customers throughout the project.
Fostering a collaborative partnership with each customer.
The Lanmor project management team is diverse in talent and experience. Brad creates an environment of reward and recognition, plus a lot of fun and laughter.
What qualities will a successful security integration company have?
We place a high degree of focus on offering our customers the most highly trained technicians. Lanmor sends all of its technicians to multiple technical, product-based training programs. We also offer internal training programs on a regular basis. Further, each Lanmor employee is encouraged and incentivized to seek training that will increase their knowledge and enhance their best practices within their job scope.
Additionally, Lanmor employees strive to put their customers first at all times. Across the organization, each Lanmor employee works to make sure he or she is exceeding their customers' expectations from the first communication to the installation of our services and throughout the project management process.
What is your advice to individuals who looking to build a career in security systems integration?
Our advice to technical and professional individuals seeking careers in security systems is to continuously gain industry knowledge and stay on top of emerging trends, such as biometrics, perimeter security or detection and video analytics. Lanmor looks for employees who are flexible and open to a continuum of learning with a desire to broaden the scope of their skill set.
Is there anything else you would like the PSA Community to know about you or Lanmor?
Lanmor is open to entertaining joint venture projects with other integrators to discover synergies and build partnerships.
For more information on Lanmore: http://lanmor.com/