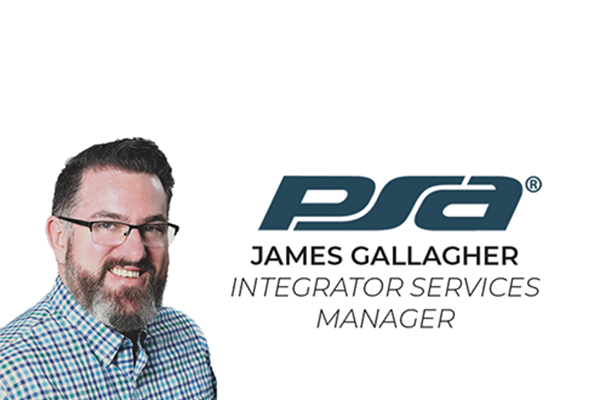 Five Minutes with James Gallagher
Ever wonder who keeps the PSA Security Network engine running?
A team of talented, intelligent and fun people are working hard every day to ensure PSA leads the charge in the electronic security industry. Each month we showcase one of our PSA superstars so you can get to know us a little better. This month we'd like you to meet the newest addition to the PSA team, James Gallagher.
What is your official title?
Customer Service Representative
Describe your job in a couple of sentences:
Most of my time is focused on order entry and providing a high level of service to our owners and members. I work with our owners and members on any questions they have regarding order status, parts and shipping.
Can you share a little bit of information about your professional background?
I've filled a variety of customer service roles throughout my career, most recently I spent the past 5 ½ years providing customer service in the natural meat industry.
What was it about PSA that caught your interest?
I was drawn to how we in the PSA customer service department interact with our owners and members. Since each CSR interacts with the same group of owners and members we are able to build rapport with the people we interact with day to day. I really enjoy the team of people I get to work with here at PSA.
As one of the newest employees at PSA, what do you look forward to most about working here?
I look forward to providing outstanding customer service to each person I interact with and learning as much as I can about the security industry. There is so much to learn it can be daunting for someone new to the industry but I look forward learning as much as I can to better support our owners and members.
What do you like to do for fun?
I love to spend time with my wife and 4 year old daughter. In my down time I enjoy cooking (particularly Chinese cuisine), playing video games and reading.
Any fun or interesting facts about yourself that you want to add?
I can type 60+ words per minute and on ten key I can type about 1500 keystrokes per hour with 100% accuracy.