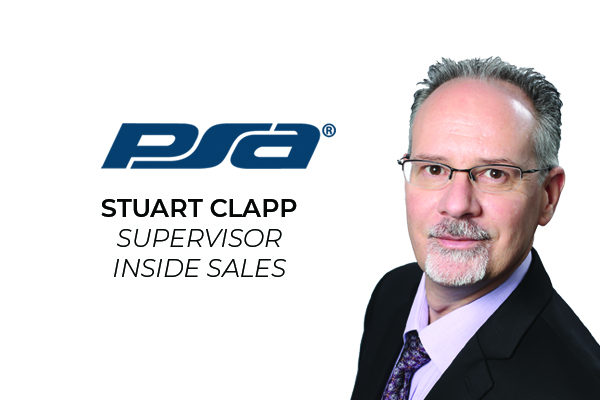 Five Minutes with Stuart Clapp
Ever wonder who keeps the PSA engine running?
A team of talented, intelligent and fun people are working hard every day to ensure PSA leads the charge in the electronic security industry. Each month we'll showcase one of our PSA superstars so you can get to know us a little better.
Meet our first featured employee, Stuart Clapp.
Describe your job in a couple of sentences:
As Inside Sales, one of my duties is to help grow the PSA brand by bringing on new prospective members while providing the best possible support for our existing base. Much of the time we act as liaison between the customer and a vendor, helping to make sure the customer gets what they need by becoming an extension of their own business.
How long have you worked for PSA?
Five and a half years.
What is your favorite thing about working at PSA?
A truly great group of people who are committed to keeping our members happy. Oh, and those gorgeous Rocky Mountains on the drive in.
What do you like to do for fun?
I enjoy this perfect Colorado weather by biking or taking a nice jog. When I'm tired of the perfect weather, I like to visit my old friends and family in California.
Any fun or interesting facts about yourself that you want to add?
I've been in the industry for over 20 years now, so I guess you could call it a career. Prior to that, I did a bit of everything from managing a farm to selling the first (huge) mobile phones. And once, in a fit of political pique, I ran for County Supervisor and lost by an embarrassingly large margin.