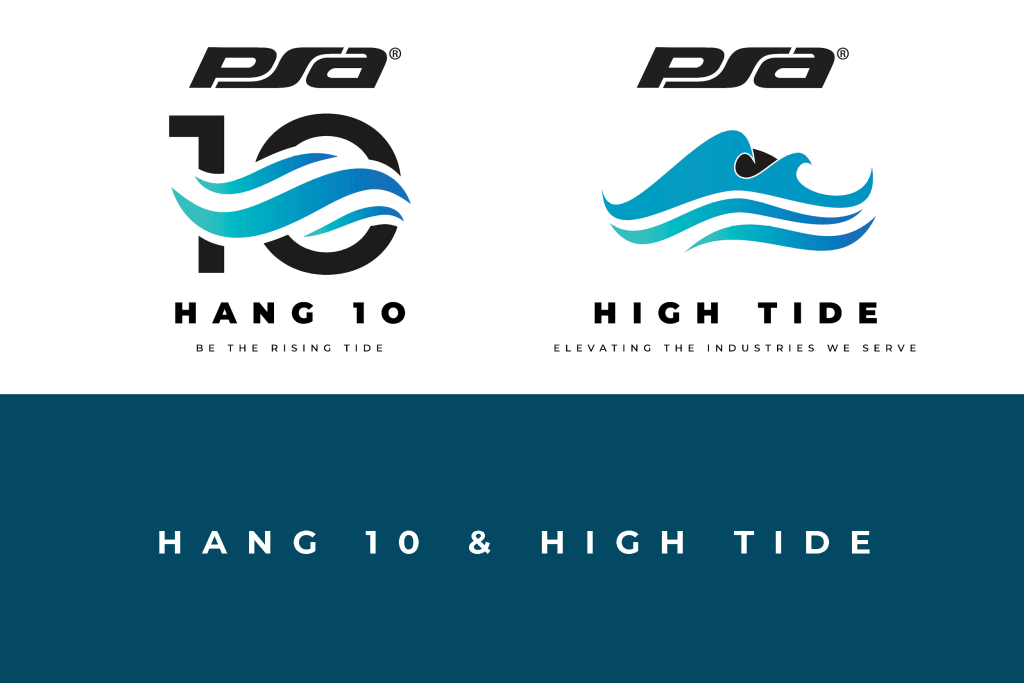 Hang 10 and High Tide Members for Fiscal Year 2023
PSA's Hang 10 and High Tide programs honor our most loyal members and owners! The Hang 10 represent the top 10 purchasers in the PSA Network. Members of the High Tide are highly engaged with PSA and purchase over a million dollars of products through the network in a year.
"Membership at PSA is exclusive and made up of the most progressive systems integrators in the industry; the Hang 10 and High Tide are the cream of the crop," said Matt Barnette, President and CEO of PSA. "PSA looks for integrators who are thought leaders, have strong core values and are forward thinking. Members of this program exemplify these attributes, and we want to celebrate them."
The High Tide and Hang 10 both help carry out PSA's vision to be the rising tide. Members will enjoy exclusive perks such as media relations, personalized educational offerings, additional engagement, extra networking opportunities at PSA events and more. Fiscal year 2023 features 43 members joining the High Tide:
Allied Universal Technology Services
Communications Electronics Systems LLC
Integrated Protection Services
Integrated Security Holdings Group
Integrated Security Technologies
Minuteman Security Technologies
Mobile Communications America, Inc. (MCA)
REECE Complete Security Solutions
Southeastern Security Prof. LLC