Inaugural PSA/SSN 2022 Integrator of the Year and Bill Bozeman Award Winners
PSA and Security Systems News developed the new Integrator of the Year and Bill Bozeman Awards in 2021 to identify the leading systems integrators within security, from smaller, local integrators all the way up to the big nationals. Integrators were nominated and judged on financial success, impact and involvement in the industry, commitment to community, commitment to diversity and inclusion and employee satisfaction.
The inaugural award ceremony was held at PSA TEC 2022 in Denver, Colorado, on May 16. PSA Vice President of Marketing and Events Candice Aragon and Security Systems News Managing Editor Cory Harris presented the Integrator of the Year awards and the overall winner, the Bill Bozeman Award. Founder of Bozeman Strategic Solutions and former PSA CEO Bill Bozeman was also in attendance to hand out awards including the one named in his honor to recognize his years of dedicated service to the industry.
---
2022 Integrator of the Year Award Winners: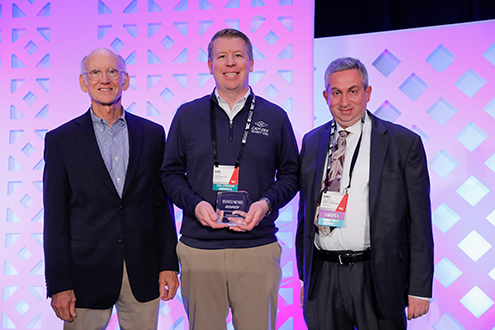 Cam-Dex Security Corporation from Kansas City, Kansas
Forecasting 12% growth in 2022, PSA integrator Cam-Dex Security Corporation is fully engaged with community betterment and participates in many organizations to advance Kansas City. It works closely with Metropolitan Community College and North Kansas City School District to implement programs that focus on collaboration, building and cultivating partnerships that will expose students to a multitude of opportunities available to them after high school or college.
In the employee satisfaction category, Cam-Dex Security measured exceptionally well on engagement, respect, praise and recognition, fair compensation, motivation and life satisfaction.
Cam-Dex Security drives a national and international impact and involvement in the industry demonstrated by its work in in the past three years spanning across five continents including North and South America, Central America, Asia and Africa while doing business in multiple verticals.
Integrated Security and Communications from Millstone, New Jersey
As a Veteran-Owned Small Business, as well as a Small Business Enterprise and certified Equal Opportunity Employer, Integrated Security and Communications is made up of many diverse cultures, races, genders, career backgrounds, ages, skills and more. It runs a successful employee recognition program and has competitive compensation and benefits resulting in very little turnover.
Integrated Security and Communications remains involved in the local communities it conducts business in and has been involved, sponsored and supported several foundations and groups dedicated to veterans as well as their families.
Impacting and shaping the future of the industry, Integrated Security and Communications sits on several Industry Advisory Boards and as a PSA integrator is actively engaged in education committees and the NDP program.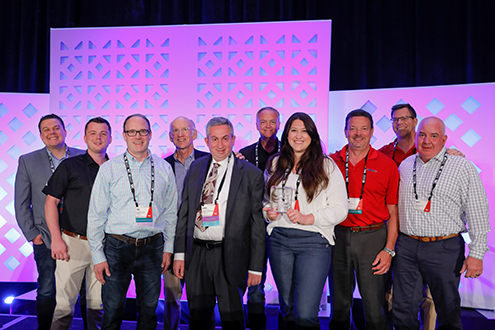 Integrated Protection Services (IPS) in Cincinnati, Ohio
Integrated Protection Services' mission is to be dedicated to creating peace of mind wherever you live, work and play through customized, innovative life safety and security solutions. In the past year, IPS has seen recurring and service revenue grow more than 30%.
IPS employees are involved in multiple PSA committees, PEG groups and other industry groups such as ASIS International, BOMA and more. Its give-back initiatives take place each quarter, often working with customers as well. Past projects have included support of Ronald McDonald House, St. Jude, school supply drives, holiday toy programs, disaster relief and more.
Being in a male-dominated industry, IPS has also seen growth in its female employee base by 20%, including many in management roles. Likewise, the PSA integrator partners with local trade schools to expose next generation talent for the security industry.
---
2022 Bill Bozeman Award Winner: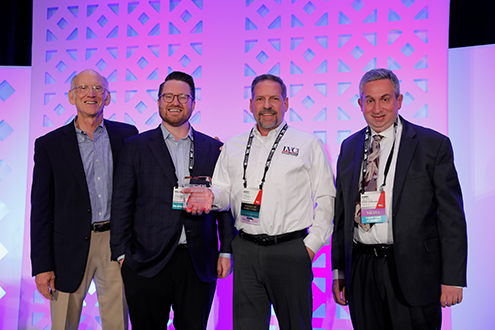 LVC Companies from Minneapolis, Minnesota
Congratulations to the overall winner of the Bill Bozeman Award, LVC Companies. With a year-over-year sales increase of 12% and 30% of sales comprised of service offerings, this PSA integrator has long been a driving force in the security industry. For the 40 years that LVC Companies has been in business, it has focused on providing industry-leading security systems technology, customer-tailored solutions and excellence in service. It is highly involved in industry associations including PSA Security Network, NECA, ASIS and ASHE. Serving on multiple committees and boards, its team members have produced resources designed to help advance the integrator community.
The organization has a proud history of giving back to its local communities and is active and involved in charities, local chambers and business groups. This past year marked the 22nd year supporting the Ronald McDonald House Charities across four states.
As LVC Companies has grown, it has worked hard to encourage diversity and ability to attract top talent.
---
Congratulations winners! To learn more, stay tuned on SecuritySystemsNews.com for full features on this year's winners. We look forward to being able to celebrate our systems integrators year after year as we continue the awards.