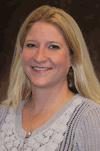 Leadership Book Club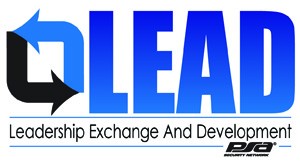 By: Julie Rolles, Training Specialist, PSA Security Network
The PSA Leadership Committee is hosting a book club, which will foster discussion and shared insights around professional interests, challenges, and solutions that leaders commonly encounter.
If you are looking to expand your leadership knowledge and network with industry peers, come join us for PSA's Leadership Book Club discussion.  For the upcoming discussion in September, we will be discussing The Curve Ahead: Discovering the Path to Unlimited Growth by Dave Power:
Why do growth companies stop growing? And what can leaders do to sustain growth?
These fast-growing businesses are the engines of economic growth and wealth creation, but most fall behind the curve before reaching their potential. Executives are surprised when their business models mature sooner than expected, victims of the familiar S-Curve. Tragically, once-promising companies are often sold by investors too ready to throw in the towel. So what can leaders do to keep moving forward?
To sustain growth, companies need to discover their next S-Curve. But few have a repeatable process for uncovering new opportunities before their core business stalls. The Curve Ahead offers a practical approach to sustaining long-term growth. It describes how growth companies can build innovation into the rhythm of their business operations and culture using design thinking, prototyping, business model design and other Innovation Power Tools.
The Curve Ahead utilizes the power of storytelling to illustrate its messages. It describes how LoJack and Groupon fell behind the curve, while Amazon, Jawbone, Darn Tough Socks and many others have fueled growth with a series of new S-Curves.
This book will help thousands of mid-sized organizations stay ahead of the curve and discover the path to unlimited revenue growth.
This is an opportunity to bring together industry peers and talk about relevant books while building upon a sense of community in the physical security industry.
Why leaders should be readers and reasons to join PSA's Leadership Book Club today:
Reading reminds you to keep important or inspiring concepts at the top of your mind.
Reading offers new ideas and different perspectives, which challenges you to think in new ways, both innovatively and logically.
Reading gives a break from reality and provides stress relief. According to the University of Sussex studies, reading for just six minutes has shown to reduce stress by 68 percent.
Reading provides the opportunity to network and interact with others.
Want to be a part of this dynamic exchange?
Book club membership details:
When: The Leadership Book Club will meet every other month. The first official book club gathering will take place on Thursday, September 10  at 11 a.m. MST.
How: This is a virtual/web based meeting, we will connect via webcam and telephone or microphone/speakers on your computer.
What: Club members will dive in to a one hour guided discussion on the insights gleaned from each work, their practical applications and strategic direction. All participants will receive the guided questions prior to the book club meeting.
Why? The outcomes and practical suggestions from the group will be shared with the entire PSA network as part of our Leadership Program.
If you are interested in joining PSA's Leadership Book Club or would like additional info, please contact Julie Rolles jrolles@psasecurity.com or 303-450-3457.
"Great teams read together: Leaders are readers, so if you're going to create leaders within the team, they should consistently read."
-John Hall – Forbes.com: 12 Simple Things a Leader Can Do to Build a Phenomenal Team