Leadership Committee: Meet the Chairs
PSA's Leadership Committee provides a forum for fostering collaboration and promotion of all things related to leadership development within PSA Security Network. The information gathered by the Leadership Committee is aimed at helping create an inspired, energized and connected culture for PSA members and owners.
Meet your PSA Leadership Committee chairs who drive these efforts:
Chair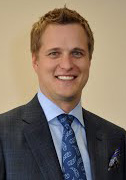 Scott Ranger – Vice President of Operations – CONTAVA
Scott Ranger is the vice president of operations for CONTAVA. Ranger's responsibilities include managing client care, business development, financial management, and personnel coaching/mentoring.
Ranger's experience began over 16 years ago in the telecommunication industry, specifically in operations and leadership management.
His focus today is providing customers the best experience with CONTAVA's brand, and his ability to relate with clients, team members, and his strong work ethic make him an invaluable member of CONTAVA's Executive management team.

Vice Chair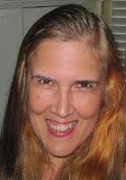 Mary Feury – President & Owner – Altec Systems, Inc.
Mary Feury is current owner and president of Altec Systems, Inc., recently taking over ownership in lieu of her late husband, Tim Feury. Ms. Feury has journeyed over 25 years in the Information Technologies arena where she's held technical leadership positions and tenured in this capacity with companies including Bank of America Corp. & Textron Financial Corp.
Ms. Feury is both a Six Sigma Certified Black Belt in Lean Processing and is Six Sigma Green Belt Certified in Design Methodology. She facilitated the implementation of the Strategic Balanced Scorecard (BSC) for PSA Security Network's Board of Directors & Leadership Team and has taught BSC development at TEC.
In her early days, Feury graduated summa cum laude with a BA in Business & Management from DeSales University, and attained an undergraduate degree in Information Technology.
Learn more about the PSA Leadership program.