Leveraging the Power of Open Platforms for Security and Beyond
Scott Grant, Salient Systems
---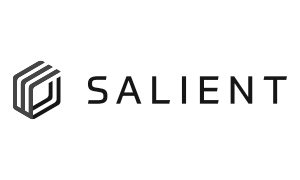 Security solutions today are challenged with being more versatile, scalable and simpler than ever before. As security becomes increasingly higher in priority for a multitude of verticals, many users have yet to fully realize the true capabilities of security systems. What works as traditional technologies – access control and video surveillance – can also help to optimize overall operations. Below are a few ways different vertical markets can leverage the power of an open platform video management system (VMS) for security uses and beyond.
 Seed-to-Sale tracking in cannabis operations
The cannabis market is one of the fastest-growing verticals in the United States. To date, there are 19 states that have legalized marijuana recreationally, and 36 states have medicinal programs. The opportunities for growth are nearly endless, but prospective newcomers must navigate special considerations for security, where a simple surveillance system or card reader system is no longer considered adequate protection. One way cannabis operators can more fully leverage their VMS is using a system capable of integration with industry-mandated seed-to-sale tracking software, which tracks the path of every cannabis plant from a grow operation (seed) to cultivation, processing and final sale with a barcode or radio-frequency identification (RFID).
Using a video system with a seed-to-sale tracking integration can drastically reduce the burden of compliance and mandatory data tracking on grow operators and dispensaries, as the camera can record an image of a plant's barcode as it passes by on its way to processing. The image is scanned and tracked with a barcode reader, providing a valuable backup record of each of these transactions that can be easily retrieved when needed for a compliance audit or investigations.
Increasing revenue in logistics
Logistic operations and warehouse facilities can find value in an open VMS platform. Most shipping managers are responsible for inspecting each trailer before it departs the loading dock to ensure packages are secure and to evaluate whether the truck can handle additional inventory. This typically means there might be 200+ dock doors in a 400,000-square-foot facility, and dozens of trucks waiting to leave, with only a few inspectors evaluating each shipment.
Industry experts estimate only 80 percent of trucks are actually inspected for product security and confirmed to be carrying the appropriate amount of product. These uninspected trucks are at risk for unsecured packages arriving damaged and, more importantly, with empty space and underutilized capacity. The loss in revenue from uninspected trucks is extreme. However, by employing a video system to monitor inspections, as well as tracking shipment size, logistics providers can ensure trucks are both filled to load capacity and inspected – greatly increasing bottom lines.
Enhanced security investigations in banks
In financial institutions, the uses for an updated video system are vast. When it comes to monitoring and conducting investigations, out-of-date software is both a cyber security risk and a hassle. For example, if a system isn't networked, anytime an investigation is needed, the individual handling the inspection needs to physically drive to the specific bank branch to access video. This poses a logistical challenge for financial institutions with multiple branches spread across a large geographic area. However, a bank with a networked VMS, for example, offers the opportunity to conduct an investigation remotely as well as share the video with multiple stakeholders, allowing for quicker, more thorough investigations.
Leveraging surveillance in a retail active shooter scenario
Worker and shopper safety are at the forefront of every discussion by end-users in the physical security market, as mass shootings continue to increase. The biggest concern of retailers was once loss prevention, but in recent years it has shifted to the potential threat of active shooters. To help mitigate this risk, retailers can layer analytics technologies onto different camera streams to augment active shooter detection and provide early warning of potential breaches and events. By leveraging violence detection analytics throughout a retail store, users can identify predictive behavior such as intruders breaking glass, the presence of firearms or the detection of shots fired. Using an intuitive video surveillance system, enhanced with analytics, allows retailers to quickly create comprehensive situational awareness and deploy an educated, formulated response to any security threat. As active shooter incidents increase, video surveillance and analytics yield both the technological data and tools to minimize threats and proactively prevent risk.
The importance of crime prevention, faster response times and the optimization of business operations are becoming increasingly important to a variety of industries and markets. End-users want to be able to see the full return on investment for their security system, and as such, are looking for robust and scalable solutions that can provide solutions to specific operational needs or work with an organization's existing niche solutions. Only open platform VMS systems can provide end-users with the opportunity to leverage enhanced security and the wide variety of additional business use cases that extend far beyond that of a traditional system.
---
Get to know more about Salient Systems at Convention 2021 in San Diego this October.