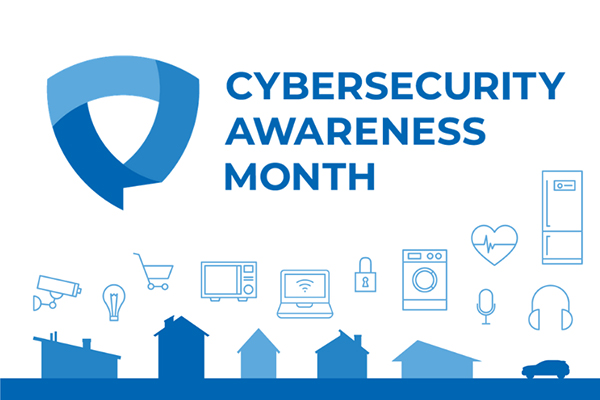 October is Cybersecurity Awareness Month

PSA is excited to supporting National Cybersecurity Awareness Month—held annually in October—by signing up as a Champions and joining a growing global effort to promote the awareness of online safety and privacy. The Cybersecurity Awareness Month Champions Program is a collaborative effort among businesses, government agencies, colleges and universities, associations, nonprofit organizations and individuals committed to this year's Cybersecurity Awareness Month theme of 'Do Your Part. #BeCyberSmart.' The program aims to empower individuals and organizations to own their role in protecting their part of cyberspace.
The overarching message of this year's theme, 'If you Connect it, Protect it,' dives into the importance of keeping connected devices safe and secure from outside influence. More than ever before, connected devices have been woven into society as an integral part of how people communicate and access services essential to their well-being. Data collected from these devices can detail highly specific information about a person or business which can be exploited by bad actors for their personal gain. Cybersecurity Awareness Month aims to shed light on these security vulnerabilities, while offering guidance surrounding simple security measures to limit the susceptibility of threats for commonly used devices.
This year, the Cybersecurity Awareness Month's main weekly focus areas will revolve around:
Understanding and following general security hygiene for connected devices and home networks
The importance of connected devices security for remote workers
How connected devices play a pivotal role in the future of healthcare; and
The overall future of connected devices for consumers, professionals and the public domain
If everyone does their part—implementing stronger security practices, raising community awareness, educating vulnerable audiences or training employees—our interconnected world will be safer and more resilient for everyone.
PSA and USAV will be releasing information on an interactive campaign which will allow their members to assess their current cybersecurity status and explore areas to expand their own company's protection. One participating member will be randomly selected to win a grand prize package valued at over $1500 USD.
For more information about Cybersecurity Awareness Month 2020 and how to participate in a wide variety of activities, visit staysafeonline.org/cybersecurity-awareness-month/. You can also follow and use the official hashtag #BeCyberSmart on social media throughout the month.
---