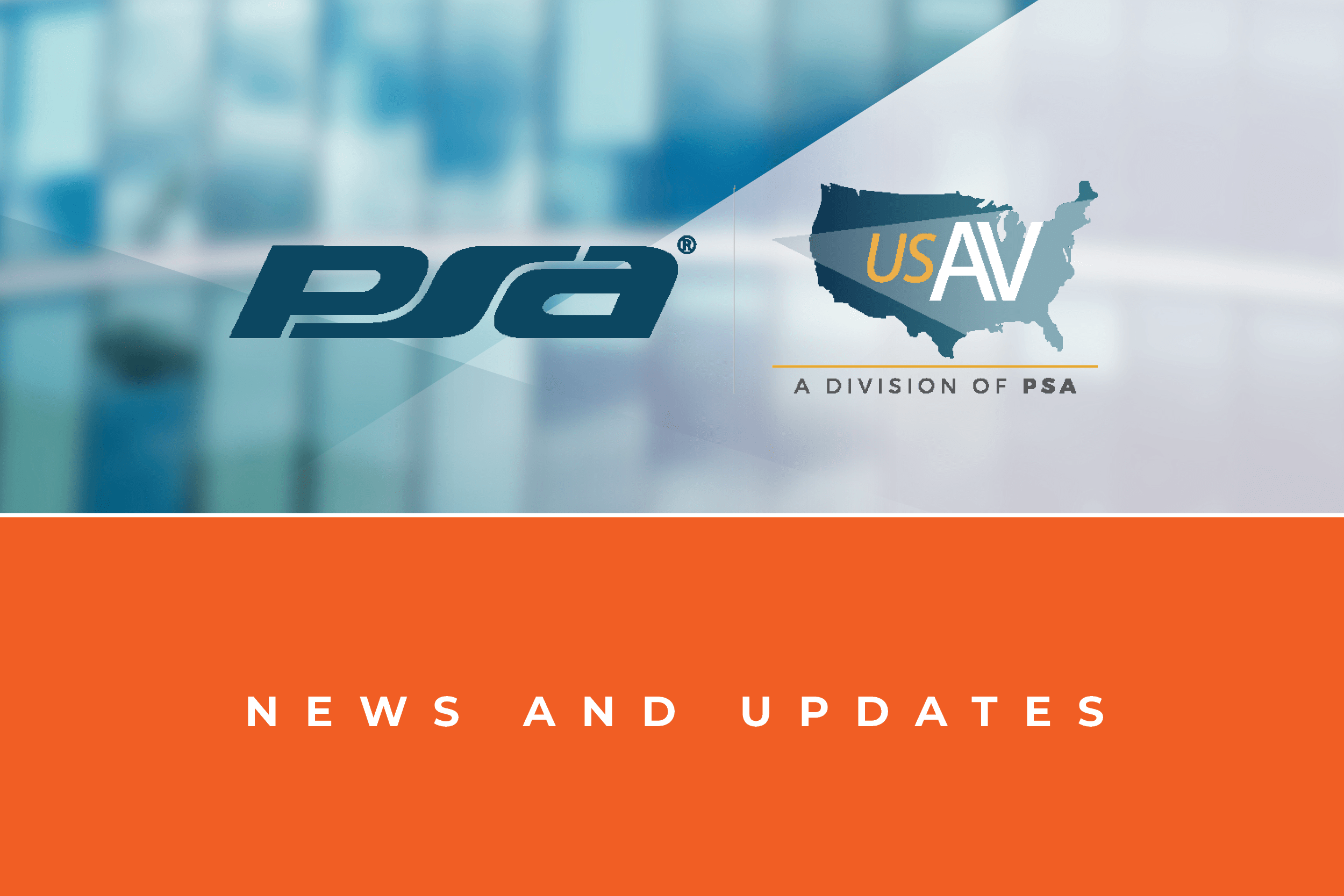 PSA AND SIA ANNOUNCE CYBERSECURITY TRACK AND INNOVATION KEYNOTE FROM ALEC ROSS AT TEC 2020
WESTMINSTER, Colo. – Feb. 18, 2020– PSA, the world's largest security and systems integrator consortium, and the Security Industry Association (SIA), the leading trade association for global security solution providers, today announced cyberTEC powered by SIA, an exclusive cybersecurity track for PSA TEC 2020. CyberTEC will feature sessions on cyberattack risk mitigation, cybersecurity managed services, cyber hygiene compliance and more.
PSA also announced TEC 2020 keynote speaker Alec Ross, a New York Times best-selling author and former senior advisor for innovation with the U.S. Department of State. The keynote address will be presented by SIA and take place on Wednesday, April 22, at 7:30 a.m. in the Plaza Ballroom.
"We are thrilled to  work together with SIA in developing our cybersecurity education for PSA TEC 2020 and presenting Alec Ross as our keynote speaker," said Anthony Berticelli, vice president of operations for PSA. "SIA's team has invaluable connections in the industry, and partnering with them has raised the bar for the cyberTEC track. Likewise, the insight that Mr. Ross can provide will be thought provoking for all industry professionals."
Ross is one of America's leading experts on innovation, having worked with the State Department during the Obama administration on goals of maximizing the potential of technology and innovation in the service of America's diplomatic goals. He advanced the State Department's interests on a range of issues including internet freedom, cybersecurity, disaster response and the use of network technologies in conflict zones. His best-selling book, The Industries of the Future, explores the technological and economic trends and developments that will shape the next decade, from cybersecurity and big data to the commercialization of genomics to the code-ification of money, markets and trust.
PSA TEC 2020 will be held April 20- 23 at the Sheraton Downtown in Denver, Colorado, and is the premier education and networking event for all professional systems integrators in the security and audio-visual markets. This year's conference will feature over 125 education sessions, workshops and certification offerings from industry-leading experts and partner organizations categorized into dedicated learning tracks focused on job function.
The educational content includes sessions for systems integration professionals with a desire to stay relevant and thrive in changing markets through personal and professional development. Attendees will leave TEC with ways to improve operational efficiencies, add additional value to their businesses and their customers' journeys and support emerging market trends from their own vantage points. A complete list of the sessions can be found at https://www.psatec.com/sessions/.
"SIA and PSA have worked effectively together to improve the industry's awareness of cybersecurity. The cyberTEC track powered by SIA reinforces the commitment both organizations have made to ensuring the industry has access to the training it needs to reduce cyber risk and open doors to new business opportunities," said Don Erickson, CEO, SIA. "We're also very happy to sponsor TEC keynote speaker Alec Ross; we believe his message perfectly captures the spirit of innovation that PSA operators and SIA members deliver in their businesses and security technology solutions."
For more information on who will be exhibiting at TEC 2020, visit https://www.psatec.com/floor-plan/.
###
About PSA
PSA is the world's largest systems integrator consortium made up of the most progressive security and audio-visual systems integrators in North America. Combined, PSA members boast over 400 branch locations, employ over 7,500 industry professionals and are responsible for over $4.5 billion annually in security, fire, life safety and pro audio-visual installations.
PSA's mission is to empower its owners to become the most successful systems integrators in the markets they serve. PSA brings this mission to life by partnering with industry leading product and solution providers, delivering unparalleled education and training programs and by offering a variety of distinctive services that can enhance any company's operations. Learn more at https://psasecurity.com/.
About SIA
SIA is the leading trade association for global security solution providers, with over 1,000 innovative member companies representing thousands of security leaders and experts who shape the future of the security industry. SIA protects and advances its members' interests by advocating pro-industry policies and legislation at the federal and state levels, creating open industry standards that enable integration, advancing industry professionalism through education and training, opening global market opportunities and collaborating with other like-minded organizations. As the premier sponsor of ISC Events expos and conferences, SIA ensures its members have access to top-level buyers and influencers, as well as unparalleled learning and network opportunities. SIA also enhances the position of its members in the security marketplace through SIA GovSummit, which brings together private industry with government decision makers, and Securing New Ground, the security industry's top executive conference for peer-to-peer networking.
Media Contact:
Candice Aragon
Director of Marketing
PSA Security Network
Office: 303-450-3467
caragon@psasecurity.com
 
Education Contact
Anthony Berticelli
Vice President of Operations
PSA Security Network
Office: 303-450-3461
aberticelli@psasecurity.com