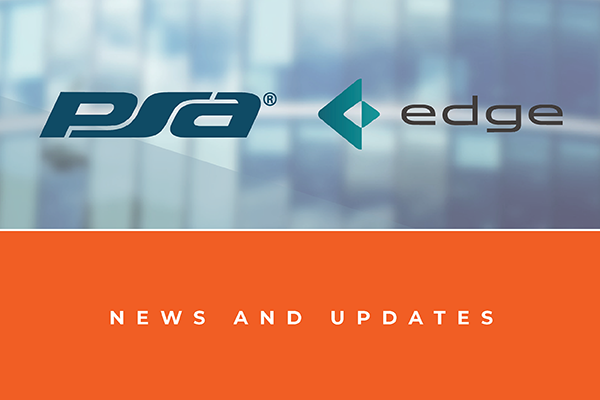 PSA Announces Partnership with Cloud Collect
Westminster, Colo. (Jan. 31, 2023) – The PSA Network, the world's largest consortium of professional systems integrators, today announced the addition of Cloud Collect to its lineup of technology partners. Cloud Collect simplifies the process for security systems integrators and end-users to embrace the cloud via a hybrid on-premise and cloud model for video surveillance.
"Cloud Collect is an exciting addition to our network of partners," said Matt Barnette, CEO of the PSA Network. "It's critical that we have partners who work alongside our integrators in their transition from providing traditional on-premise security storage to cloud storage."

Cloud Collect follows an on-premise first (OPF) storage model allowing entities to leverage legacy deployed IP Surveillance systems with zero hardware replacement while gradually migrating to cloud storage. The Windows-based file system filter driver is preconfigured to send video or data content to the cloud based on any number of policies or parameters defined within premise based Windows video monitoring service or directly from edge camera analytics.
"Cloud Collect is honored to now be part of the PSA family of product offerings and, believe we are providing the easiest solution for PSA partners to quickly move their clients to cloud storage," said Skip Sampson, managing partner of Cloud Collect. "Cloud Collect's offering was founded and built on feedback from security integrators to address the pain points they have experienced in finding ways to embrace cloud storage."
For more information about the complete suite of PSA technology partners, visit: https://psasecurity.com/partners/technology-partners/.
###
About PSA
PSA is the world's largest systems integrator consortium made up of the most progressive security and audio-visual systems integrators in North America. Combined, PSA members boasts over 500 branch locations, employ over 13,500 industry professionals, and are responsible for over $4.5 billion annually in security, fire, life safety, and pro audio-visual installations. 
PSA's mission is to elevate the industries we serve by providing owners and members exceptional education, networking, services, and connections with technology partners. PSA brings this mission to life by partnering with industry-leading product and solution providers, delivering unparalleled education, and training programs, and offering a variety of distinctive services that can enhance any company's operations. Learn more at psasecurity.com. 
About Cloud Collect
Cloud Collect has simplified the process for traditional systems integrators to embrace the Cloud quickly and easily, all at a fixed per TB price. We have built our offering on four "pillars". Pillar #1: We have partnered with Seagate Lyve as our data centers. Pillar #2: We offer Cloud Collect Bridge to send select video content to Seagate Lyve from VMS/NVR platforms. Pillar #3: We offer Cloud Collect Edge to send select video content directly from a camera or gateway, including 5G Cellular Gateways. Pillar #4: Included in all our solutions is Cloud Collect REV which is cloud billing management and usage monitoring to simplify your billing process.
Please come meet with us at ISC West – Seagate Booth #19071 or visit our web site: www.cloudcollectus.cloud.
PSA Media Contact
Kristie Kidder 
Director of Marketing and Communications 
Office: 303-450-7547 
kkidder@psasecurity.com
Cloud Collect Media Contact
Ali Clemens
Marketing Director
Office: 844-369-5999
ali@cloudcollectus.cloud