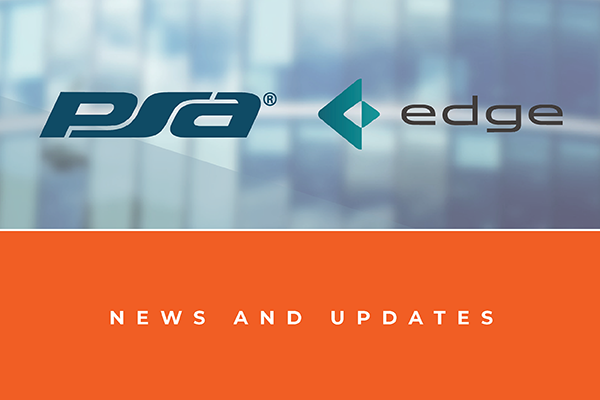 PSA Announces Partnership with i3 International
Westminster, Colo. (March. 9, 2023) – The PSA Network (PSA), the world's largest consortium of professional systems integrators, today announced the addition of i3 International (i3) to its lineup of technology partners. i3 transforms traditional CCTV systems into intelligent and integrated security, business analytics and insights based solutions driven by cutting-edge AI and cloud platforms. 
"We're pleased to announce the addition of i3 International to the PSA offering," said Matt Barnette, CEO of the PSA Network. "It's important for security integrators to have access to solutions that enable the transition to the Cloud and implement AI solutions without the need to replace endpoint devices."  

i3 International is an ISO 9001:2015 certified company with a complete line of UL/ULC listed products, solutions and managed services. Its technology uses sophisticated AI algorithms and machine learning along with the highest quality hardware. This, coupled with outstanding customer-centric managed services distinguishes i3 as a leader in video-based safety, security and analytics solutions.  
i3's technology includes advanced image recognition, predictive data management software, cloud managed solutions, retail point of sale integration and more across a wide variety of verticals. 
"The shift from traditional video surveillance to AI and Cloud requires implementation partners to be agile and technically advanced," said Vy Hoang, CCO of i3 International, Inc. "The PSA Network will allow i3 to work with some of the top integrators in North America making these the ideal partners for the launch of i3's solutions suite. We are really excited to chart this course with PSA."
For more information about the complete suite of PSA technology partners, visit: https://psasecurity.com/partners/technology-partners/.   
 ###
About The PSA Network
PSA is the world's largest systems integrator consortium made up of the most progressive security and audio-visual systems integrators in North America. Combined, PSA members boast over 500 branch locations, employ over 13,500 industry professionals, and are responsible for over $4.5 billion annually in security, fire, life safety, and pro audio-visual installations. 
PSA's mission is to elevate the industries we serve by providing owners and members exceptional education, networking, services, and connections with technology partners. PSA brings this mission to life by partnering with industry-leading product and solution providers, delivering unparalleled education, and training programs, and offering a variety of distinctive services that can enhance any company's operations. Learn more at psasecurity.com. 
About i3 International
i3 provides intelligent, innovative and integrated AI based smart video and secure cloud solutions to help organizations operate in a safer and more profitable environment. i3 understands the need for security and safety while balancing those needs with the desire for simplicity and ease of use. i3 leads the industry in cloud security, video analytics, data analytics and POS exception-based software. i3 clients include a diverse group of retailers, quick service restaurants, commercial and government organizations. For further information on i3 International please visit www.i3international.com. 
PSA Media Contact
Kristie Kidder 
Director of Marketing and Communications 
Office: 303-450-7547 
kkidder@psasecurity.com
i3 International Media Contact
James Bradford 
Office: 866-840-0004, ext. 147 
jbradford@i3international.com