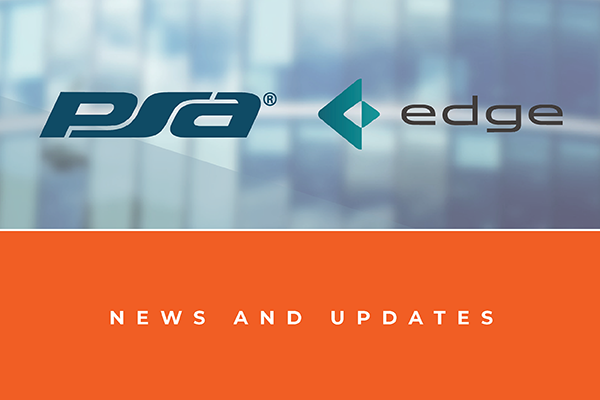 PSA Announces Partnership with Visual Plan
Westminster, Colo. (July 14, 2022) – PSA (www.psasecurity.com), the world's largest consortium of professional systems integrators, today announced the addition of Visual Plan (www.visualplan.net) to its Business Solutions Providers group. Visual Plan is a turnkey reality capture services and 3D visualization provider offering data capture and processing, and Digital Twin consulting, software, support and training.
"Visual Plan will be offering a service that can greatly increase the competitive edge of PSA integrators," said Matt Barnette, CEO of PSA. "Our integrators will be able to approach their customers with these additional resources during every phase of their projects. We are thrilled to add this unique product to our line up."

Founded in 2018, Visual Plan services the U.S., Canada and Mexico with a direct and partner network of 3D data capture technicians skilled in 3D LiDAR, SLAM, 360-degree imagery/video (360 tours) and drone capture deliverables. Visual Plan offers PSA members and their clients 3D visualization solutions to replace site visits, capture accurate and current site conditions locally that support design, project management, commissioning and maintenance.
The Visual Plan team will also advise PSA owners and members with the appropriate platforms and technologies to fit each project's specific needs and help leverage its expertise, local resources, technology and software to scale national projects while saving significant travel, time and resources.
"With Visual Plan, seeing is believing. Our expertise in 3D visualization, capture technologies and Digital Twin architecture drives value through visualization for our customers and integrated partners by enabling smarter, safer and more efficient workflows across facilities, operations, maintenance programs and asset management initiatives. We are proud to partner with PSA as a Business Solutions Provider and provide quality turnkey visualization solutions to professional systems integrators," said Kelly Watt, CEO and founder of Visual Plan. "From software selection and reality capture to asset tagging and deliverable handover, the Visual Plan team is committed to augment any operation with visualization—and you can trust us to get it right the first time."
Offering an international footprint and comprehensive consulting services, Visual Plan helps companies plan and execute digital transformation. Their team of 3D visualization technicians offers comprehensive visual data capture and processing services including rapid 360-degree image and video capture, 32-bit photogrammetry, 3D LiDAR and SLAM, drone capture (including photogrammetry, thermal and multi-spectral imaging) and scan-to-BIM/CAD drawing services.
The PSA Business Solutions program is a suite of value-added resources and services to help enhance members' business model, reduce operating costs and keeping integrators competitive in the marketplace. PSA has curated these business solutions to assist members with operational support and consulting, business software needs, financial services, human resources and recruiting support, insurance providers and employee training.
For more information about the complete suite of PSA Business Solutions offerings, visit https://psasecurity.com/partners/business-solutions.
###
About PSA
PSA is the world's largest systems integrator consortium made up of the most progressive security and audio-visual systems integrators in North America. Combined, PSA members boasts over 500 branch locations, employ over 13,500 industry professionals and are responsible for over $4.5 billion annually in security, fire, life safety and pro audio-visual installations.
PSA's mission is to elevate the industries we serve by providing owners and members exceptional education, networking, services and connections with technology partners. PSA brings this mission to life by partnering with industry-leading product and solution providers, delivering unparalleled education and training programs and by offering a variety of distinctive services that can enhance any company's operations. Learn more at psasecurity.com.
About Visual Plan
Visual Plan is a leading 3D services company providing Digital Twin consulting, 360/3D data capture and processing services and deliverables across the US, Canada, and Mexico. With a skilled network of direct and partner 3D capture technicians in 75 major global cities, Visual Plan can deliver 1000+ projects a month with a natural footprint. Since 2018, Visual Plan has delivered 3D visualization services quickly, with high quality, and on budget while guiding clients to the most effective software platform and capture technology to meet project, site, facility, and asset visualization requirements.
PSA Media Contact
Candice Aragon
Vice President of Marketing and Events
Office: 303-450-3467
caragon@psasecurity.com
Visual Plan Media Contact
Kelly Watt
President
Office: 1 206-202-4220
kelly@visualplan.net