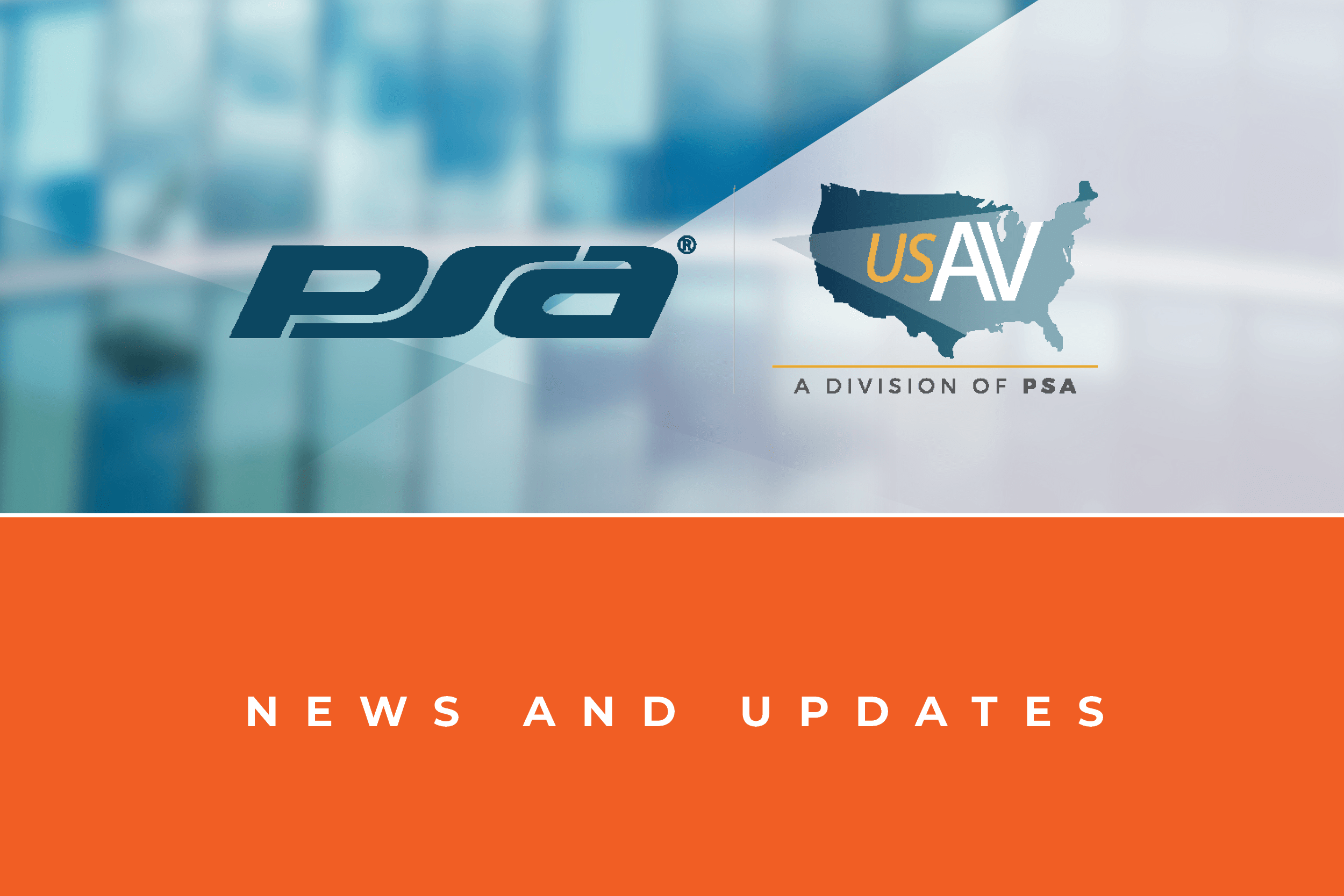 PSA ANNOUNCES STEPS PROGRAM PARTNERSHIP POWERED BY BSMART ENTRY ASSESSMENT
WESTMINSTER, Colo. – June 7, 2020 – PSA (psasecurity2021.insightful.design), the world's largest consortium of professional systems integrators, today announced the addition of the STEPS program to its network to assist in bringing people back to work during the COVID-19 Pandemic. STEPS, powered by bSMART® Entry Assessment, produces a straightforward plan that can be operationally effective in two to 30 days.
"COVID-19 halted business as we know it earlier this year and many integrators are struggling to get their teams back to work as well as support their end users in securing their facilities," said Tim Brooks, PSA's vice president of sales and vendor management. "The STEPS program takes the guesswork out of these challenges by providing a customized and detailed roadmap on how to safely get back to work."
The bSMART® Entry Assessment program is designed to provide businesses confidence that they are meeting the needs of staff and customers while simultaneously mitigating business liability.  It also supplies businesses and facilities managers with a tactical plan of action to implement the STEPS program at their facilities. This is contracted directly through the systems integrator.
"We live in a world of risk and how we respond to risk as a society will determine the lives we live in the future," said Benjamin Butchko, president of Butchko, Inc. "Entry assessments are a tool to help businesses manage COVID-19 risk while keeping staff safe in the process. The program goal is to find practical ways to meet the challenge head-on."
The STEPS program has an extensive assessment covering everything from value proposition and areas of application, integrator training, equipment acquisition, information gathering, visualization image capture and more. Ultimately a report is delivered with recommendations, references, budget, etc.
For more information about the bSMART® Entry Assessment program or other offerings from PSA's trusted partners, visit: https://psasecurity.com/products/vendors.
###
About PSA
PSA is the world's largest systems integrator consortium made up of the most progressive security and audio-visual systems integrators in North America. Combined, PSA members boast over 400 branch locations, employ over 7,500 industry professionals and are responsible for over $4.5 billion annually in security, fire, life safety and pro audio-visual installations.
PSA's mission is to empower its owners to become the most successful systems integrators in the markets they serve. PSA brings this mission to life by partnering with industry leading product and solution providers, delivering unparalleled education and training programs and by offering a variety of distinctive services that can enhance any company's operations. Learn more at psasecurity2021.insightful.design.
About Butchko, Inc. & ESI Convergent
Butchko, Inc. and ESI Convergent have teamed together to collectively provide exemplary and customer-focused security consulting services. Value-driven solutions and business operations insights are provided through combining expertise and practical experience in physical security, cyber security, operations technology protection, operations assessment, master planning, and governance.  We assess and deliver solutions that combine technology, personnel, and procedure in a manner that is practical to implement and maintain throughout the business lifecycle.
Butchko, Inc. and ESI Convergent offer a full spectrum of services to support client success ranging from converged security assessments through the design and deployment of physical, IT, and OT security solutions. The Butchko, Inc. and ESI Convergent team have developed highly specialized and unique business resiliency processes and tools to support delivery of value to clients. Information on all services is available at butchkoinc.com and www.esiconvergent.com.
PSA Media Contact:
Candice Aragon
Director of Marketing
Office: 303-450-3467
caragon@psasecurity.com
Butchko, Inc. Contact:
Benjamin M. Butchko
President
Office: 832-304-2315
bmbutchko@butchkoinic.com