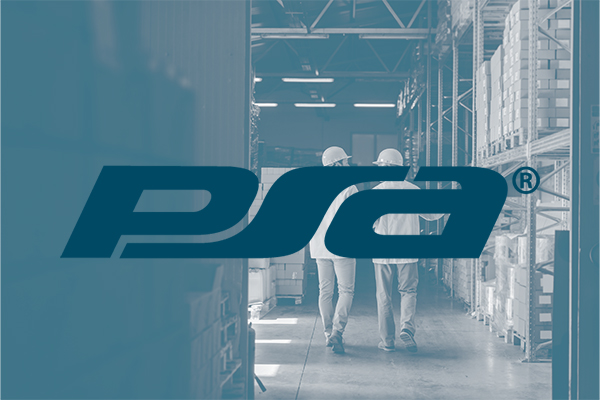 PSA Convention 2019 – That's a Wrap!
The 48th annual PSA Convention was hosted in Scottsdale, AZ, October 11 – 14th. The network came together for business leadership education, networking with their peers, and a little bit of fun along the way. The event hosted over 60 integrators representing more than 40 of PSA's most progressive owner and member companies from across the country. A big thank you to the sponsors, speakers, and attendees who participated.
Mark your calendars! PSA Convention is heading to Hilton Head Island, SC, October 7 – 9, 2020.
---
CONVENTION EDUCATION RECAP
This year at PSA Convention we held three half-day educational sessions. Two of those days revolved around business leadership topics and the third day was dedicated to a PSA 2019 business review and presentation on plans for FY2020. Here's a look at what you may have missed:
EOS: Getting the Results You Want
Presented by Dr. Ken Ritterspach and Andrew and Christine Lanning of Integrated Security Technologies, Inc.
In our Saturday session, Dr. Ritterspach lead the group through the Entrepreneurial Operating System (EOS) which has transformed thousands of companies around the world. Based on proven, timeless principles from the book Traction, EOS is a complete business management system. During the session we learned simple, basic practical tools to help our organizations get alignment around our visions, how to instill a culture of accountability and discipline, and how to create a healthy culture.
During our Sunday session, Andrew and Christine Lanning walked the group through how they have practically implemented EOS in their organization. The audience was able to move through a workbook to set goals to bring EOS into their businesses. The working sessions allowed us the hands-on experience needed to become more comfortable with the principles of Traction and EOS.
---
PSA Business Meeting and Capitalizing on Industry Trends
Presented by PSA Leadership
Our Monday session was a business review of the year that was, FY2019, as well as a look at trends, business and financial metrics, and plans for growth and improvement in FY2020.  Dan Budinoff, our Chairman of the Board, spoke first and highlighted first-time attendees and all sponsors. He was followed by PSA's CEO Bill Bozeman who shared successes of FY2019 such as 14 percent annual increase in revenue, 23 new members and owners and a 5.9 percent increase in owner equity. Bill also gave details about PSA's new management structure and the Managed Security Service Provider (MSSP program) and its successes so far.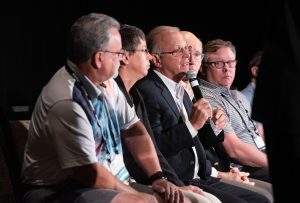 Steve King, our chief financial officer, gave a financial update on the health of the company by reviewing KPI's, company metrics and shareholder information.  Steve King was followed by PSA's President, Ric McCullough, who reviewed PSA Operations team highlights, comprised of Sales, Customer Service, Education, Marketing, Vendor Management and Pricing as well as provided updates on new and existing PSA programs.
The second half of Monday's meeting featured Louis Boulgarides, President and CEO of Ollivier Corporation; Jay Slaughterbeck, President and Co-Founder of Strategic Security Solutions NC; and Shad McPheters, General Manager of Northland Controls. PSA's Tm Brooks lead the group in a discussion about GDPR, OSDP and Managed Services. Monday's session wrapped up with a Q and A with PSA's leadership team and Board of Directors. We are always open to new ideas on how to better communicate – while understanding that you need to also run your own business.
If you have any ideas or suggestions for the PSA team, we want to hear them! Contact marketing@psasecurity.com.
---
CONGRATULATIONS PRESIDENT'S AWARDS WINNERS!
---
 SEE YOU NEXT YEAR!
Hilton Head Island, SC | October 7-9, 2020