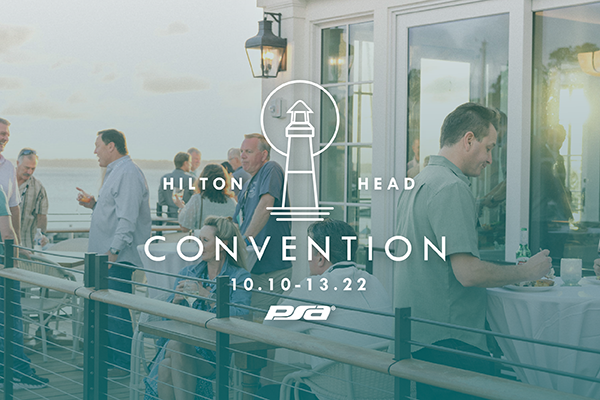 PSA Convention 2022 – That's a Wrap!
The annual PSA Convention was hosted in Hilton Head, South Carolina, Oct. 11 – 13. The network's owners, members and technology partners came together for business leadership education and networking with their peers. This event was the largest to date, with 87 integrators representing 66 of PSA's most progressive owner and member companies across the country. A big thank you to the sponsors, speakers and attendees who participated. 
Mark your calendars! PSA Convention is heading to Maui in October 2023. 
---
CONVENTION EDUCATION RECAP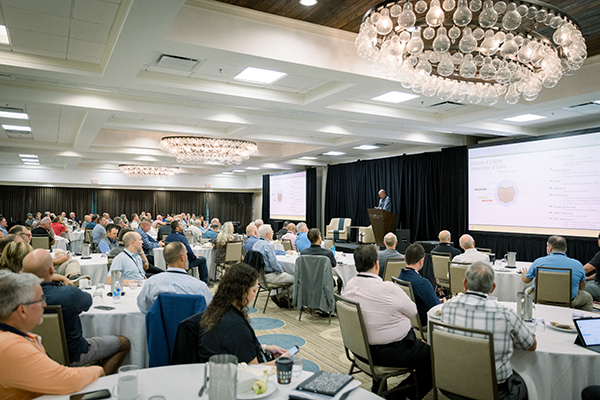 This year at PSA Convention we held two half-day educational sessions filled with two motivational keynote speakers, a PSA strategic financial session, a subject matter expert panel on M&As and trends in the industry, and three roundtable working groups to address key challenges to integrators today. This year, EDGE, formerly known as USAV Group, joined PSA owners and members for educational sessions and working groups.  
PSA's CFO, Allen Riggs, started the convention with a presentation on effectively sharing financial data through key metrics. He was followed by a strategic business speaking panel moderated by Matt Barnette, CEO of PSA. Michael Morabito of Houlihan Lokey and David Sullivan of AMAG Technology addressed industry trends and M&A activities.  
You Can't Win if You Can't Keep Your Top Talent 
Bill Benjamin 
Day two of the convention started strong with Bill Benjamin, a top emotional intelligence keynote speaker and a thought leader, sharing the importance of brain science in retaining top talent. Specifically, Benjamin identified that the last 8% of an uncomfortable situation as the hardest part to manage but the most critical to deal with life's difficult moments. Unfortunately, it is the last 8% when the situation gets emotional and how someone handles that hard part will either leave a negative or positive impact.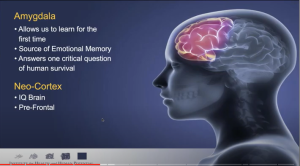 Understanding the science behind our body's response to difficult situations helps us to recognize when the response part of our brain is getting hijacked by the stress.  Benjamin shared ways to better handle the last 8% of situations through the SOS method of: Stop, Oxygenate and Seek Information.  To learn more about the Last 8%, go to: https://last8percent.com/ 
Following the keynote, PSA and EDGE participated in roundtable working groups addressing the challenges facing integrators: supply chain, employee retention and cybersecurity. The groups shared challenges and working solutions, bringing forth new ideas to consider. Discussions will carry over to the PSA Committee and EDGE SIG virtual groups.  
Impact of Leadership on Culture 
April Simpkins, SHRM-CP, PHR 
The day after Convention, PSA owners and members were invited to attend the EDGE keynote by April Simpkins, SHRM-CP, PHR, chief human resources officer for Totalhr on the impact of leadership on culture. Simpkins led with the importance of understanding generational differences, building an engaging and inclusive culture, constructive confrontation and recruiting and retaining talent.  
If you have any ideas or suggestions for the PSA team, we want to hear them! Contact marketing@psasecurity.com or complete this survey!
---
CONGRATULATIONS PRESIDENT'S AWARDS WINNERS! 
Paul Marcus Award
The Paul Marcus Award is named after one of PSA's founding members and the first President of PSA. This award is only granted when the PSA Board of Directors feels strongly that there is a candidate who is most deserving. Ric McCullough has exemplified the call to serve and provide exceptional customer service during his 10 years at PSA. He retired from PSA in October, and his positive influence will have an everlasting impact on PSA's culture.
Ric McCullough
Committee Engagement Award
Individual: John Nemerofsky, SAGE Integrations
Company: Preferred Technologies
Outstanding New Owner
AVS 
Rising Tide Award
Reece Complete Security Solutions
Captain's Awards
Security Control Integrators, Inc.
Pro-Tec Design
Lanmor Services, Inc.
M3T Corporation
Griffon Security Technologies, LLC
Big Kahuna
Tech Systems
---
SEE YOU NEXT YEAR!
Maui | October 2023