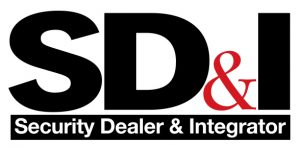 PSA Integrators Featured in Security Gives Back 2017
Each year, SD&I magazine celebrates the industry's commitment to giving back by highlighting the philanthropic efforts of systems integration companies. This year features stories from 19 PSA integrators who gave back to their communities in 2017! Read the full story to learn more about what these PSA integrators have been up to.
Advantech Incorporated
Alarm Detection Systems
Aronson Security Group
Brady Integrated Security
Cam-Dex Security Corporation
Convergint Technologies
DGA Security Systems Inc
Integrated Protection
LVC Companies
Northland Controls
Pasek Corporation
Prime Communications, Inc.
The Protection Bureau
Red Hawk Fire & Security
RFI Communications & Security Systems
Securadyne Systems
Southeastern Security Professionals (SSP)
STANLEY Security
Tech Systems Inc.