PSA Owner News January 2016

Brady, a company that provides energy-efficient HVAC systems and comprehensive building solutions for commercial and industrial facilities across North Carolina, announces Wade Chestnut as Business Development Manager for Brady Integrated Security in the Triangle area. Wade attended UNC Chapel Hill where he studied political science, and is joining Brady with fifteen years of experience. Read More.
---
ECD Systems, led by CEO Mike Bradley weathered the Great Recession of 2007-2009 because of the plan Bradley and his team had created to help the company stay afloat during tough economic times. Read the full feature story.
---
"Gender walls are coming down as more women enter Hawaii's construction industry." Flip to page 56 to see PSA BOD member & president of Integrated Security Technologies, Christine Lanning, featured in this story on women who are making big moves in the Hawaii building industry. Read the article.
---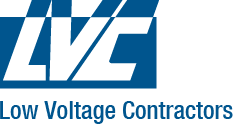 LVC has been named a Twin Cities Business Magazine Small Business Success Story. This honor is assigned to ten successful small to mid-sized Minnesota companies each year. Read the full story.
---
Want your company news featured by PSA?