PSA Participates in National Cybersecurity Awareness Month 2018
PSA has become a Champion of National Cybersecurity Awareness Month (NCSAM) 2018. We joined a growing global effort among businesses, government agencies, colleges and universities, associations, nonprofit organizations and individuals to promote the awareness of online safety and privacy. A multi-layered and far-reaching campaign held annually in October, NCSAM was created as a collaborative effort between government and industry to ensure all digital citizens have the resources needed to stay safer and more secure online while also protecting their personal information. As part of our NCSAM efforts, we reached our PSA Integrators through weekly emails, social media posts, and a specialized webinar.
---
Week 1: Make Your Home a Haven for Online Safety
---
Week 2:  Millions of Rewarding Jobs: Education for a Career in Cybersecurity
---
Week 3: It's Everyone's Job to Ensure Online Safety at Work
---
Week 4: Safeguarding the Nation's Critical Infrastructure
---
Save The Date!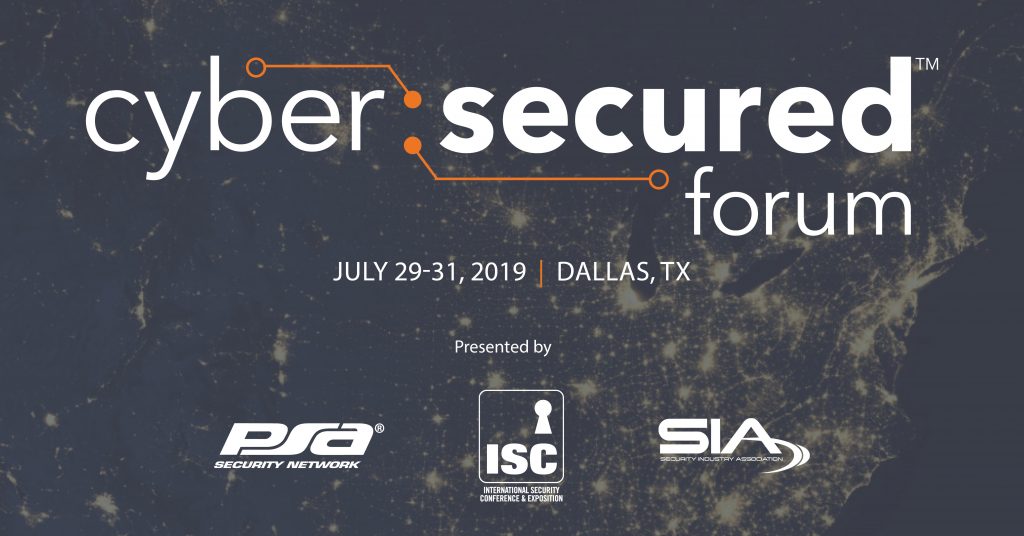 ###
About National Cybersecurity Awareness Month
NCSAM is designed to engage and educate public- and private-sector partners through events and initiatives with the goal of raising awareness about cybersecurity in order to increase the resiliency of the nation in the event of a cyber incident. Since the Presidential proclamation establishing NCSAM in 2004, the initiative has been formally recognized by Congress, federal, state and local governments and leaders from industry and academia. This united effort is necessary to maintain a cyberspace that is safer and more resilient and remains a source of tremendous opportunity and growth for years to come. For more information, visit staysafeonline.org/ncsam or dhs.gov/national-cyber-security-awareness-month.
About NCSA
NCSA is the nation's leading nonprofit, public-private partnership promoting cybersecurity and privacy education and awareness. NCSA works with a broad array of stakeholders in government, industry and civil society. NCSA's primary partners are DHS and NCSA's Board of Directors, which includes representatives from ADP; Aetna; AT&T Services Inc.; Bank of America; CDK Global, LLC; Cisco; Comcast Corporation; ESET North America; Facebook; Google; Intel Corporation; Logical Operations; Marriott International; Mastercard; Microsoft Corporation; Mimecast; NXP Semiconductors; Raytheon; RSA, the Security Division of EMC; Salesforce; Symantec Corporation; TeleSign; Visa and Wells Fargo. NCSA's core efforts include National Cyber Security Awareness Month (October); Data Privacy Day (Jan. 28); STOP. THINK. CONNECT™; and CyberSecure My Business™, which offers webinars, web resources and workshops to help businesses be resistant to and resilient from cyberattacks. For more information on NCSA, please visit staysafeonline.org/about.
 About STOP. THINK. CONNECT.
STOP. THINK. CONNECT.™ is the global online safety awareness campaign to help all digital citizens stay safer and more secure online. The message was created by an unprecedented coalition of private companies, nonprofits and government organizations with leadership provided by NCSA and the APWG. The campaign was launched in October of 2010 by the STOP. THINK. CONNECT.™ Messaging Convention in partnership with the U.S. government, including the White House. NCSA, in partnership with the APWG, continues to lead the campaign. DHS leads the federal engagement in the campaign. Learn how to get involved by following STOP. THINK. CONNECT.™ on Facebook and Twitter and visiting stopthinkconnect.org.