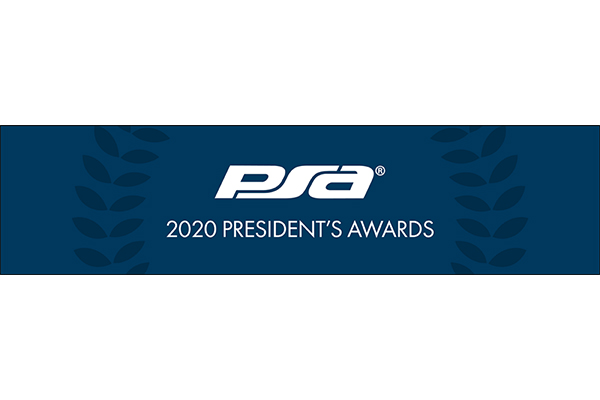 PSA President's Awards Winners
There is much discussion that the best thing about 2020 is that there are only four weeks left….and then we can stop talking and thinking about 2020. It will be in our rearview mirrors before long. Surely, 2021 will be a better year.
That may be true, but here at PSA, there were many really good things that occurred during our fiscal year 2020 that deserve attention. Our top purchasers, our Board of Directors, the strength, stamina and resilience of our team of employees – some of whom had never worked outside of an office setting before being sent home for the last four months of FY20 – the equity owner and member companies that grew the most year-over-year by dollar amount and by percentage immediately come to mind.  Without those purchases from top performing companies, without the growth, our FY 2020 could have ended up much differently than it did. For that, we are very grateful.
Here's a look at the top performers. A special thanks to them and to all PSA owners, members and customers for their contributions and partnership.
-Ric McCullough, President, The PSA Network
Top Ten Purchasers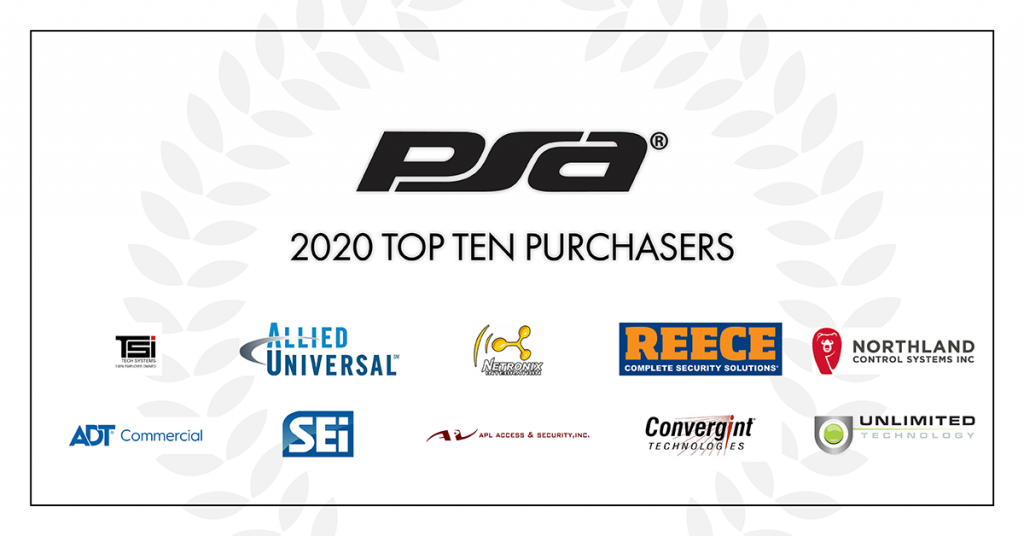 Tech Systems, Inc.
Allied Universal
Netronix Integration, Inc.
REECE Complete Security Solutions
Northland Control Systems
6. ADT Commercial
7. Security Equipment, Inc.
8. APL Access & Security
9. Convergint Technologies
10. Unlimited Technology, Inc.
---
Highest Revenue Increase ($)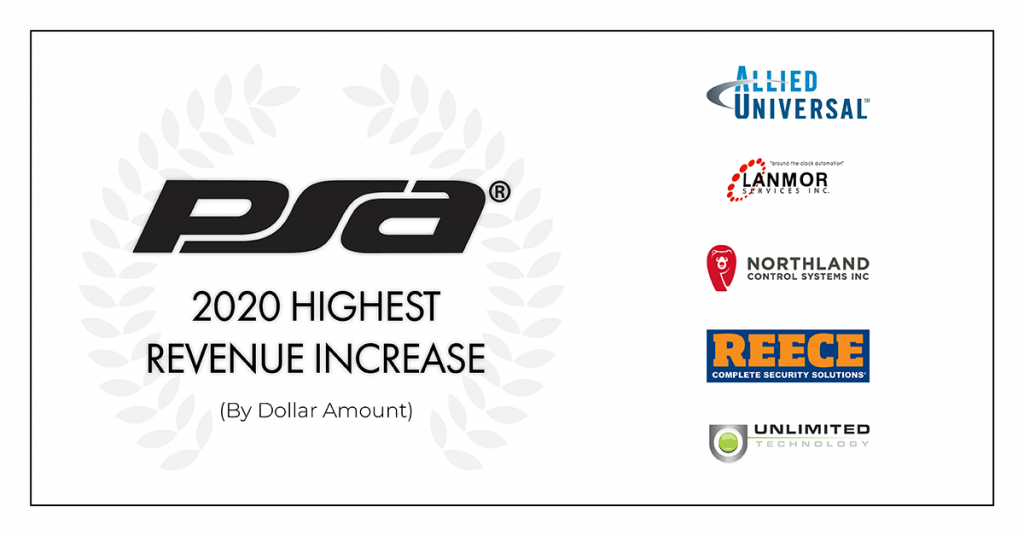 Allied Universal
Lanmor Services Inc.
Northland Control Systems
REECE Complete Security Solutions
Unlimited TEchnology, Inc.
---
Highest Revenue Increase (%)
Alamo Integrated Systems Inc.
Lanmor Services Inc.
CAM-DEX Security Corp.
Construction Installation Maintenance Group, Inc.
---
Outstanding New Owner
Integrated Fire and Security Solutions
---
Top Purchaser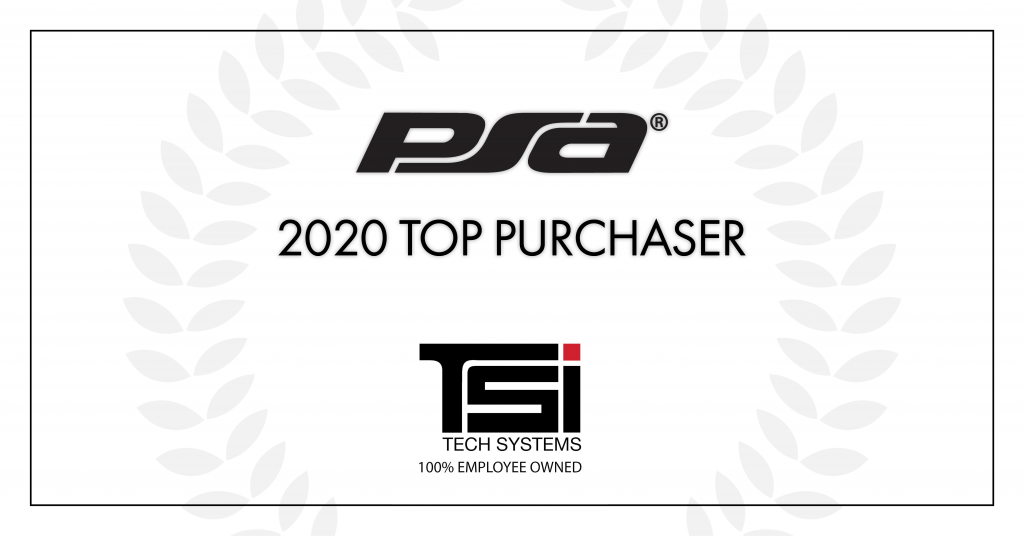 ---
 SEE YOU NEXT YEAR!
San Diego, CA | October 2021