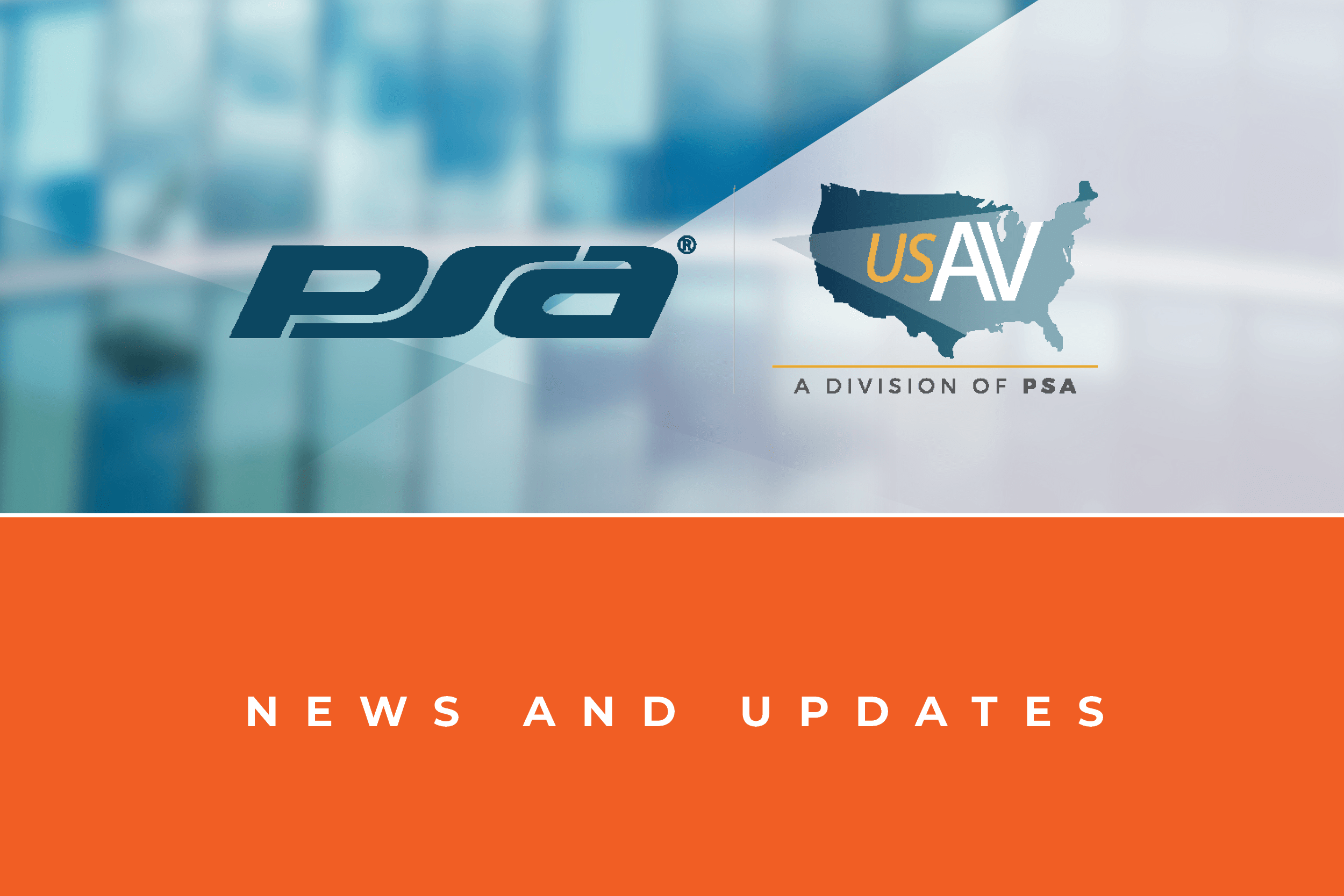 PSA Security Network Named Authorized Distributor of the Sharp INTELLOS™ A-UGV
Sharp Electronics' Autonomous, Outdoor Robot is a First in PSA's Product Lineup
Montvale, NJ | September 21, 2017:  Sharp Robotics Business Development (SRBD), a division of Sharp Electronics Corporation (SEC), announced the appointment of PSA Security Network as an authorized distributor of the Sharp INTELLOS™ Automated Unmanned Ground Vehicle (A-UGV).  Introduced to consumers of security technologies and human guard services by Sharp one year ago at the ASIS International 2016 security exhibition in Orlando, Florida, the Sharp INTELLOS A-UGV is a cost-effective, multi-terrain, mobile sensor platform that can capture video, audio and environmental data, while providing a visible deterrent. The data provided by the Sharp INTELLOS A-UGV can enhance outdoor surveillance, security, safety and maintenance inspections, which help organizations meet the challenges of an ever-changing security landscape by augmenting a skilled guard force.
"PSA's network of security integrators has a stellar reputation for vetting emerging technologies and staying educated on the next great opportunities for the industry, "shared Cliff Quiroga, Vice President of SRBD.  "Prior to the launch of the Sharp INTELLOS A-UGV, PSA has been a resource for product development input.  Further, PSA's progressive thinking about autonomous robotics for security was evident when they joined with Sharp in the sponsorship of Robolliance and played host to the forum's announcement in May 2016.  It's a natural progression that the PSA Security Network would be our first authorized distributor."
Bill Bozeman, CPP, President and CEO of PSA Security Network, added, "We believe that security robotics is set to change the course of the security industry as we know it today. We are pleased to partner with Sharp and be the first distributor helping to make robotic applications a reality to systems integrators."
Another shared value between Sharp and PSA is their focus on education.  Robolliance is but one example of driving awareness about future end-user solutions and profit opportunities for the reseller channel.  Both organizations have curriculum tailored to driving understanding, engagement and sales success.  "Today's emerging technology is complex.  To optimize knowledge-share, training material should be delivered in digestible, interactive ways", stated Cliff Quiroga.  "We are pleased that this too is meaningful to PSA and part of their mission."
About PSA Security Network
PSA Security Network is a division of PSA, the world's largest systems integrator cooperative made up of the most progressive security and audio-visual systems integrators in North America. Combined, PSA members boast over 400 branch locations, employ over 7,500 industry professionals and are responsible for over $4.5 billion annually in security, fire, life safety and pro audio-visual installations.
PSA's mission is to empower its owners to become the most successful systems integrators in the markets they serve. PSA brings this mission to life by partnering with industry leading product and solution providers, delivering unparalleled education and training programs and by offering a variety of distinctive services that can enhance any company's operations. Learn more at psasecurity2021.insightful.design.
About Sharp Electronics Corporation
Sharp Electronics Corporation is the U.S. subsidiary of Japan's Sharp Corporation. Sharp is a worldwide developer of one-of-a-kind home appliances, networked multifunctional office solutions, professional displays, robotics and energy systems.  For more information, visit SharpUSA.com.
Contact:  Alice DiSanto, SRBD Director of Marketing
Telephone:  914-582-8464
Email:  disantoa@sharpsec.com
###