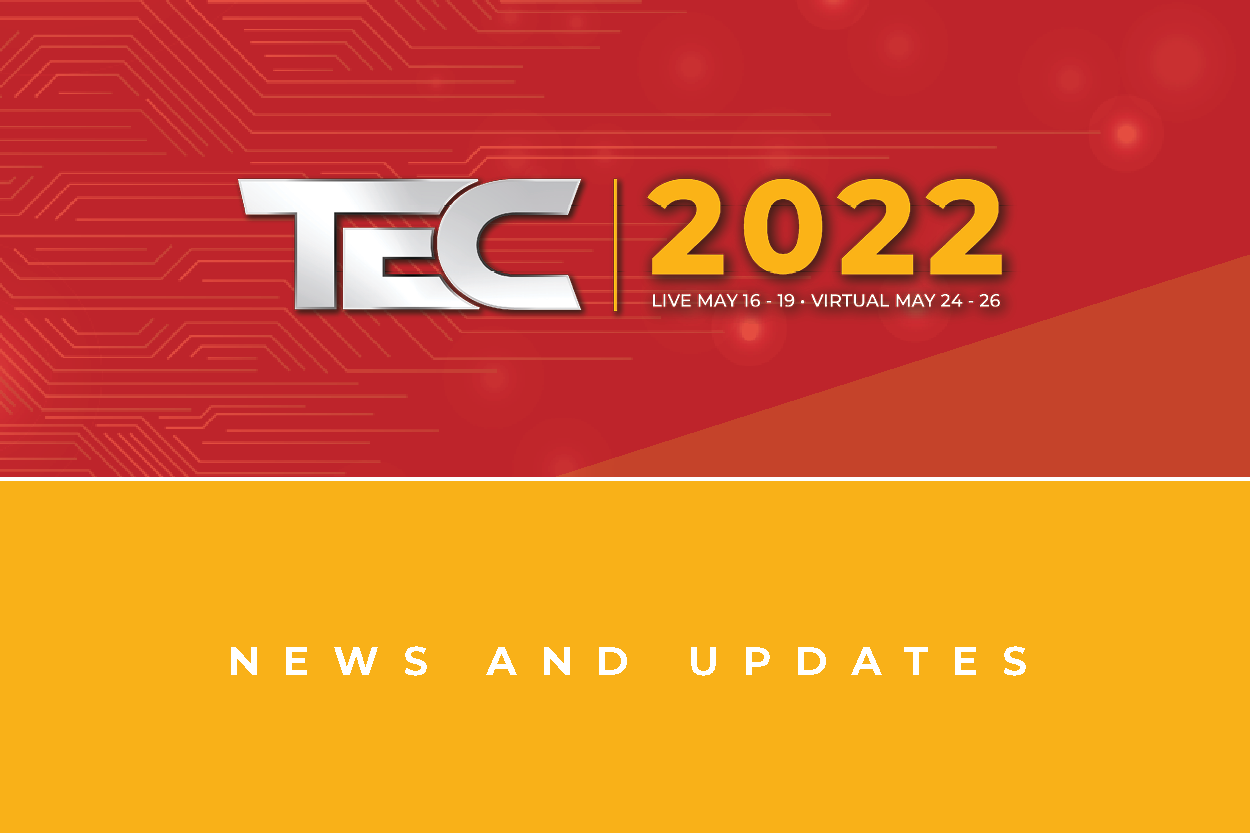 PSA TEC 2022 General Registration Now Open
Westminster, Colo. – February 8, 2022 – PSA (www.psasecurity.com), the world's largest consortium of professional systems integrators, today announced general registration has opened for PSA TEC 2022. Discounted early bird pricing is available through Feb. 22, 2022, for all attendees. PSA TEC Live will be held May 16 – 19 and PSA TEC Virtual will be May 24 – 26.
"We have many exciting changes planned for TEC 2022 as well as some of the classic components that attendees return for year after year," said Candice Aragon, vice president of marketing and events at PSA. "Our live event will offer education focused on executives and next generation leaders and all other tracks and certifications will be offered virtually."
The live portion will be at the Sheraton Downtown in Denver, Colorado. This is the premier education and networking event for all professional security systems integrators. In addition to the leadership education, PSA is increasing the networking aspects of TEC 2022 to ensure the most value for attendees and sponsors.
The virtual courses will cover a variety of learning tracks including cybersecurity, managed services, management, marketing and sales, operations, procurement and technical. The certifications are provided by leading industry associations and technology partners. A complete list of the sessions can be found at www.psatec.com.
"We have reimagined our sponsorship opportunities for our technology partners this year and believe the changes will benefit both the attendees and sponsors," said Chris Salazar-Mangrum, vice president of technology partners at PSA. "Our P3 partners will be heavily engaged in the event as well."
Instead of the traditional exhibit hall, PSA will offer multiple opportunities for interaction with technology partners such as a Technology Pavilion featuring limited exhibitors who are offering product demonstrations and TECTalks, a chance for sponsors to have in-depth conversations with a variety of attendees. For more information on who will be exhibiting at TEC 2022, visit www.psatec.com.
The special room rate for PSA TEC at the conference hotel, Sheraton Downtown Denver, is $239/night (plus tax and fees). This rate is available through April 22, and rooms are subject to availability. Attendees are advised to book their hotel room promptly after completing their PSA TEC registration. Visit psatec.com for more details.
###
About PSA
PSA is the world's largest systems integrator consortium made up of the most progressive security and audio-visual systems integrators in North America. Combined, PSA members boasts over 500 branch locations, employ over 13,500 industry professionals and are responsible for over $4.5 billion annually in security, fire, life safety and pro audio-visual installations.
PSA's mission is to elevate the industries we serve by providing owners and members exceptional education, networking, services and connections with technology partners. PSA brings this mission to life by partnering with industry-leading product and solution providers, delivering unparalleled education and training programs and by offering a variety of distinctive services that can enhance any company's operations. Learn more at www.psasecurity.com.
PSA Media Contact:
Candice Aragon
Vice President of Marketing and Events
Office: 303-450-3467
caragon@psasecurity.com