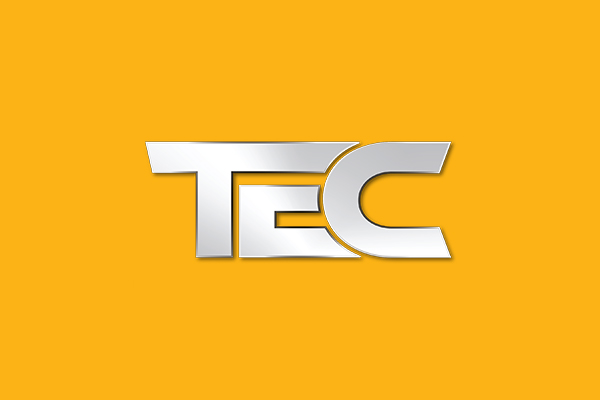 PSA TEC Platinum Sponsor Highlight Blog: Access Control Credentials Go Mobile
PSA TEC 2019 HIGHLIGHT: PLATINUM SPONSOR
TEC 2019 is the premier education and networking event for all professional systems integrators in the security and audio-visual markets. This year's event pivots around a changing market and ways to stay relevant within the industry. 
By Greg Berry | Vice President, Mobile Credentials at LenelS2
---
One thing you can count on in the security industry is change. The needs of end users continue to evolve as security challenges become more complex. As equipment and service providers, our role is to constantly push technology to create more secure, convenient solutions and to always be on the cutting-edge of technology.
One of the biggest advances in access control has been using the cloud to deliver a higher level of security, greater convenience and cost savings. By deploying access control using the Platform as a Service (PaaS) model, we're able to eliminate – or at least reduce – the requirements for onsite server hardware and multiple software installations and updates.
Cloud-based systems are also driving other new solutions. Mobile credentialing is a good example. The basic technology behind it has been used worldwide for years in the hospitality, real estate and retail industries. Here's how it works:
The mobile credential is issued to the cardholder from the Physical Access Control System (PACS). The cardholder then simply sends their credential from their mobile device to the mobile-enabled reader connected to the control panel to authorize proper access to the area.
Fortunately, mobile credentialing doesn't have to be an all or nothing choice. Migration to the new technology can be implemented in a planned, orderly manner using multi-technology readers that support both proximity/smart cards and smartphone credentials.
Another case where we see a big uptick in mobile credentials is for visitor management, which can utilize the same process for creating an employee's mobile credential. The visitor receives an email invitation with authorization to activate a credential and a mobile app link. By accepting, when the visitor and their smartphone arrive at the site, there is no need to register and wait for a plastic badge. They can use their smartphone to open the doors that have already been authorized for entry. Some solution providers use a "pool" of credentials instead of the typical one-to-one relationship, where the end user would have to pay for each credential issued. With the "pool" model, they can issue and put credentials back when not in use.
Some mobile credential providers use GPS and Bluetooth technologies within the mobile application, enabling the employees and/or visitors access to pre-defined doors while their mobile device remains in their pocket or bag. Access control has become an effortless and convenient experience for users, including both employees and approved visitors. And, smartphone credentials easily accommodate all the information contained in traditional access control cards.
This technology offers greater security than traditional plastic cards. The user must have possession of the smartphone, which requires a personal identification number (PIN) or biometric to activate it, as well as a link to the mobile app and the downloaded credential. The devices are less likely to be lost or stolen, as most of us keep our phones nearby at all times. Also, the device's cost and the personal data it contains makes it unlikely to be loaned to another person.
Organizations using mobile credentialing can see real cost savings through the elimination of purchasing, printing and managing physical access cards.
Fortunately, mobile credentialing doesn't have to be an all or nothing choice. Migration to the new technology can be implemented in a planned, orderly manner using multi-technology readers that support both proximity/smart cards and smartphone credentials. Installing readers with "in-line" capability may be used to add Bluetooth mobile credential abilities to readers that are not "mobile ready." These "in-line" readers may be wired in a series, or parallel to existing card readers that may bring Bluetooth capability to most installations.
The cloud is revolutionizing access control. Looking ahead, we anticipate capabilities for mobile credentialing and other functions will continue to evolve in ways not possible with plastic badges.
 (Greg Berry is vice president, mobile credentials for LenelS2, a part of Carrier, a leading global provider of innovative heating, ventilating and air conditioning (HVAC), refrigeration, fire, security and building automation technologies.)
---
Lenel Advanced Access Control Certification
Presented by LenelS2
Monday, March 11 8:00 AM PM- Wednesday, March 13 4:30 PM
This three-day, instructor led course is designed to present concepts and examples that are necessary to implement advanced access control features including: database segmentation, custom alarms, advanced reader functionality (including anti-passback and area control). *Additional Fee
Lenel OnGuard Hardware and Software Fundamentals
Presented by LenelS2
Monday, March 11 8:00 AM PM- Thursday, March 14 4:30 PM
This instructor-led course is designed to familiarize students with access control hardware, basic system wiring, software installation, and basic system programming. The purpose of this course is to guide students through the step-by-step process required to ensure basic functionality of a Lenel access control system. The fundamentals course is the first course in the technical certification curriculum that supports the basic knowledge required for all Professional, Expert, and Design Architect certification tracks.  *Additional Fee
Intelligent Communications – Leveraging Enhanced Interoperability to Improve Communications Within Systems, People and Processes
Panel Presentation
Tuesday, March 12 3:30 PM – 4:30 PM 
Systems integrators are improving value to their clients by evolving their business model from a focus on technology silos of excellence to one that captures the hidden costs of the security program. Those costs include lack of a fully integrated and maintained business intelligence platform for security. This platform will create a force multiplier in capabilities, risk mitigation and budget optimization. The new category of "Intelligent Communications" refers to communications between systems and within business processes, and encompasses all forms of communications, not just voice. When leveraged within a business intelligence platform like access control, an enhanced level of interoperability between people, processes and technology is possible, and the stage is set for the age of voice and machine learning. This allows integrators to provide intelligent and sustainable solutions that optimize their customers' systems, improving response time, situational awareness and accountability.
Visit Altronix as PSA TEC Thursday, March 14, 10:00 AM – 4:00 PM at Booth #205.
PSA TEC 2019 registration is now open.  To register, click here.