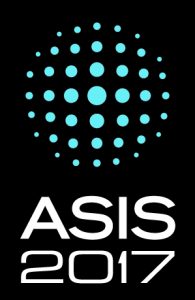 Security Cares at ASIS 2017
Contributed by Amy Fisher, VP, Marketing & Communications at ASIS International
---
I wanted to share information about the Security Cares initiative coming to Dallas September 27-28 as part of the ASIS International 63rd Annual Seminar and Exhibits (ASIS 2017).
Security Cares is a community safety and security initiative designed to educate managers of small businesses and community institutions (churches, nonprofits, schools, clinics, museums, etc.)—places that traditionally have not considered themselves targets—about the fundamentals of security prevention and preparedness. By delivering free education programs and access to security thought leaders and solutions providers, Security Cares helps build safer, more resilient environments.
I encourage you to learn more about the program and to take advantage of these free resources.
If you have any questions about the program, please contact Amy Fisher, Vice President of Marketing and Communications, ASIS International at amy.fisher@asisonline.org or 703.518.1465. Thanks so much for your support!
About ASIS 2017
Produced by ASIS International, the world's largest membership organization for security professionals, ASIS 2017 is the premier event for security professionals worldwide—providing industry-leading education, countless business connections, and the latest products and services.  The event attracts more than 22,000 total registrants from 100+ countries and showcases more than 180 sessions, panels, and keynotes that align with today's most critical headlines—including IoT security, active shooter, soft target protection, human trafficking, and workplace violence. The ASIS 2017 exhibit floor features 550+ exhibitors, allowing attendees to experience the latest technologies, products and solutions with live presentations, hands-on demos, and questions answered directly by the experts. www.securityexpo.org