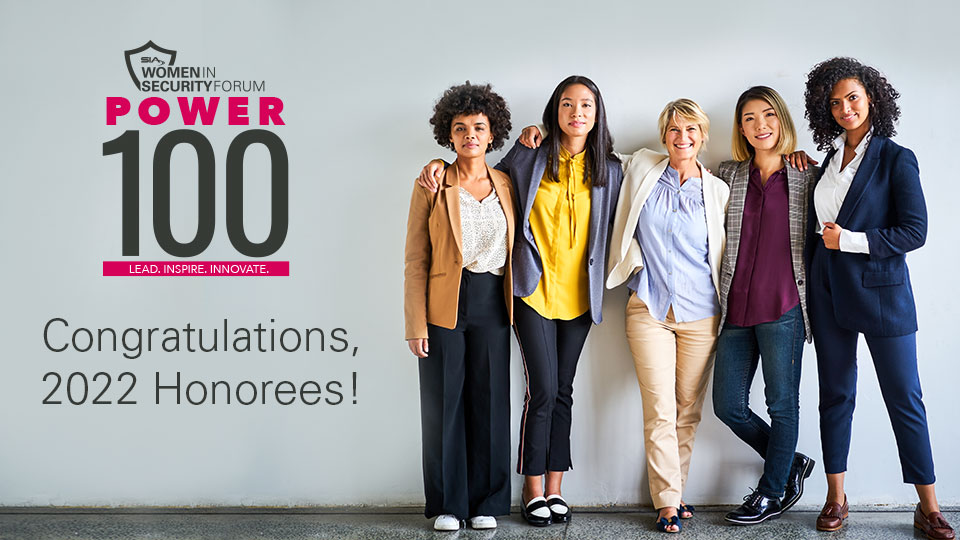 SIA Women in Security Forum Power 100: PSA Network Honorees
The Security Industry Association (SIA) has revealed the inaugural honoree list for the SIA Women in Security Forum Power 100. New in 2022, this initiative presented by the SIA Women in Security Forum honors 100 women in the security industry each year who are role models for actively advancing diversity, inclusion, innovation and leadership in the community.
---
PSA Network Honorees
PSA is proud to recognize its 35 members and partners featured in the SIA Women in Security Forum 2022 Power 100. Included in the PSA Network honorees is the first woman to serve on the PSA Board of Directors, Vice Chairman Christine Lanning.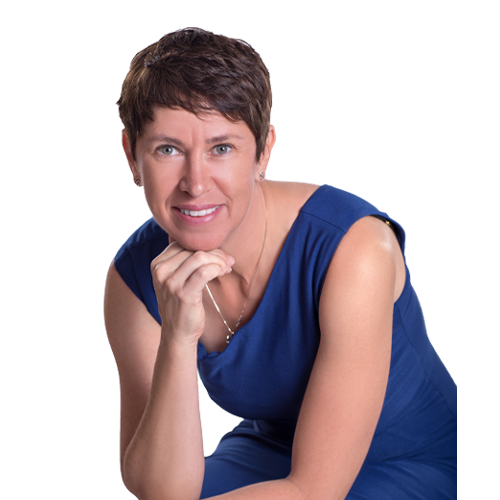 CHRISTINE LANNING, President, Integrated Security Technologies Inc.
PSA Integrators
BHUVANA BADRINATHAN, Chief Information Officer, Convergint
PAULA BALMORI, Onboarding and Design Consultant, Northland Controls
FLORIA CHIU, Enterprise Account Executive, Allied Universal
JAMIE HAENGGI, Executive Vice President and Chief Customer Officer, ADT
SHANNON HENDRICKSON, Vice President, Marketing, ADT Security
KIMBERLY JACKSON, Senior Director of Field Transformation and Head of IT Mergers & Acquisitions, ADT
CARESS KENNEDY, President, Northeast Region, Allied Universal
MORGAN KHOV, Technical Project Manager, Northland Controls
GRACE LI, Vice President, Global Cloud and Data Centers, Convergint
LEAH PAGE, Vice President, New Business & Mobile Security, ADT
RAYA SEVILLA, Chief Technology Officer, ADT
KELLE SHANKS, Senior Account Executive, Convergint
BETH TARNOFF, Vice President, Marketing & Communications, ADT Commercial
AMBER WEAVER, Vice President, Talent Acquisition, ADT
RACHEL WYATT-SWANSON, Director of Federal Business Development, South-Central USA, Convergint Technologies/Convergint Federal
PSA Technology Partners
BETH ANDERSON, Senior Channel Marketing Manager, Allegion
KINNERA ANGADI, Chief Technology Officer and Chief Product Officer, Commercial Security, Honeywell
TASHA BIRDWELL, Assistant Vice President, Product Marketing, dormakaba USA, Inc. 
CAITLIN BRADSHAW, Vice President, Sales, Safe Locks Division, Americas, dormakaba Americas
MARIA CAMBRIA, Vice President of Sales Enablement, Solutions, Teledyne FLIR
VALERIE CURRIN, President and Managing Director, Boon Edam Inc.
TINA D'AGOSTIN, CEO, Alcatraz AI
STACY DEVERAUX, President, Electromechanical Solutions Group, ASSA ABLOY
LEIGH DOW, Vice President, Global Marketing, Identiv
KAMI DUKES, Director of Business Development, North America, AMAG Technology, an Allied Universal Company
MARTHA ENTWISTLE, Communications Manager, Eagle Eye Networks
KASIA HANSON, Global Director, Video Safety and Security, Intel Corporation
KELLY LAKE, Director, Global Strategic Alliances, Americas, Zenitel
WENDEE MOLINA, Plant Manager, Nogales Center of Excellence, dormakaba
EDDIE REYNOLDS, President and CEO, iluminar Inc.
GLORIA SALMERON, Senior Director, People Operations, Brivo
DEB SPITLER, Vice President, Business, HID Global
SABRINA WILSON, Senior Vice President, Human Resources, dormakaba Americas
PSA Business Solutions Partner
TRACY LARSON, President, WeSuite