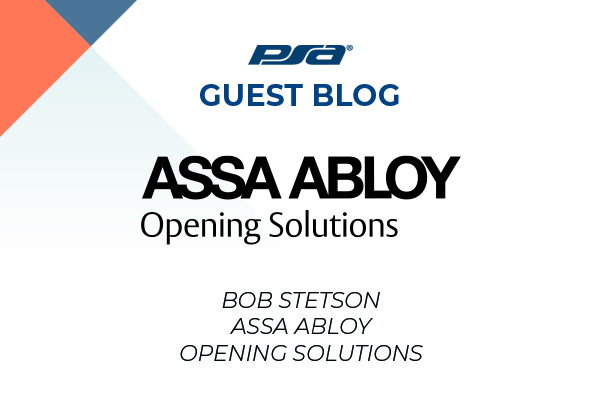 Taking a Layered Approach to Access Control
By Bob Stetson, Vice President of Aftermarket & Wholesale, ASSA ABLOY Opening Solutions
---
The demand for physical security continues to grow in North America as a result of the unprecedented social and health crisis the world has faced over the last few years. A recent report from Research & Markets, projects the North America physical security market to grow from USD 37.4 billion in 2021 to USD 48.2 billion by 2026, at a Compound Annual Growth Rate (CAGR) of 5.2%.  With the expectation of enhanced security, safety and compliance at the forefront of everyone's mind, building owners are facing unique challenges and requirements to create safer environments.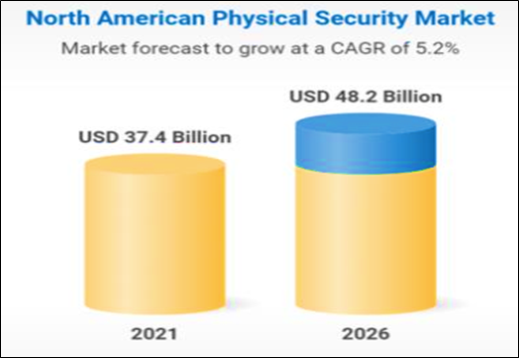 There is no "one size fits all" when it comes to securing a building, but a layered approach helps to meet different technologies and budget requirements. This approach goes beyond simply controlling access to the building at each opening to developing an integrated and intelligent system for monitoring and safeguarding access to rooms, cabinets and other openings throughout the facility. When designing for layered security it is important to ask questions like:
Who are the users (building occupants, vendors, customers, visitors, etc.) and how will this affect them?
Is this high traffic or low traffic?
What level of security is required for each area? General access, high security or even a lockdown area?
What is the budget?
What areas are subject to fire/egress codes such as NFPA?
Are there energy efficiency and LEED/sustainability requirements?
Once you know the requirements, you can tailor the access control capabilities of each opening to match that security need. For example, Integrated Wired Products (IWP) and Power over Ethernet (PoE) locks provide the opportunity to secure a door with intelligent access control but also limits potential catch points by limiting access to the door position switch, request to exit, reader and other peripherals that may be accessed by traditional electronic access control locks.
A layered approach to security will not only improve access to key areas of the building, but can also help ensure compliance, boost occupant satisfaction, improve efficiency and reduce the costs of administration and operational costs, and loss prevention.
For more information or to find your local ASSA ABLOY security consultant visit: www.assaabloydss.com.
Bob Stetson, Vice President of Aftermarket & Wholesale, ASSA ABLOY Opening Solutions
Kelly Lake is the Director of Strategic Alliances at Zenitel Americas, responsible for managing the strategic alliances program that supports manufacturer partners who integrate Zenitel's intelligent communication solutions into their business. Lake holds a bachelor's and master's degree in Music from Boston University and Arizona State University, respectively. Lake recently was recognized as part of SIA's 2022 Women in Security Forum Power 100.
---