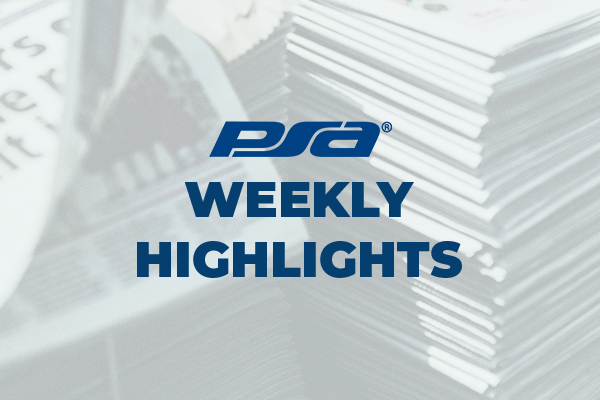 WEEKLY HIGHLIGHTS: JUNE 4, 2021
Here is your recap of what PSA did this week!
---
IN THE NEWS:
PSA CEO Matt Barnette kicks off our new video series "From the Desk of the CEO" with a Q4 Update!
---
WEBINAR:

 Kramer's easy to install, easy to operate, and easy to maintain Hybrid Education Solutions seamlessly integrate the latest collaboration technology for instant, on-screen lesson presentations from any device. Watch this exclusive recording at your convenience!
---
NOW HIRING:
Join The PSA Network! We are hiring a Chief Financial Officer to oversee all aspects of financial management from accounting, reporting, budgeting and analysis to broad investment and banking operations. Become a part of the world's largest systems integrator consortium!
---
Check back each Friday for a quick look at that week's highlights.