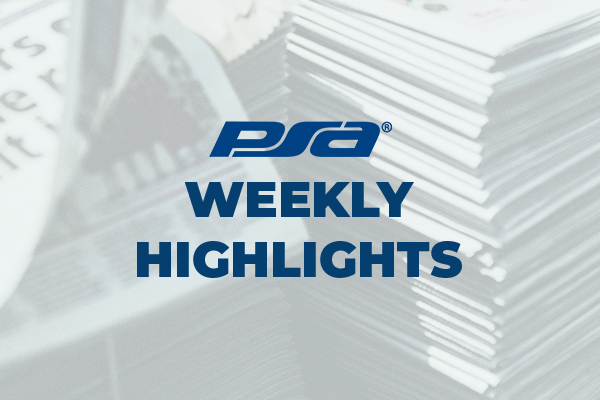 WEEKLY HIGHLIGHTS: MAY 21, 2021
Here is your recap of what PSA did this week!
---
IN THE NEWS:
PSA announced the addition of 3millID to its network. 3millID specializes in working closely, in a consultative approach, with the largest global companies to specify and customize secure key solutions for DESFire reader and credential deployment and transitioning customers from legacy proximity technologies.
---
INDUSTRY BLOG:
PSA's Managed Services Committee compares and shares highlights from two industry reports that look back at 2020's influences and changes.
PSA Network Team Members share "Insider Intelligence" with SecurityInfoWatch.com. James Gallagher, integrator services manager, shares tips on making company meetings more productive and engaging.
---
WEBINAR:
In this webinar, the objective is to utilize Singlewire's InformaCast Emergency Mass Notification Software platform with AtlasIED's IPX speakers. Watch the recording at your convenience!
---
Check back each Friday for a quick look at that week's highlights.