Access the Exceptional
July 6, 2022
Time: 10:00 AM - 10:30 AM
Virtual
Why turnstiles? This presentation takes the audience through six use cases where turnstiles offer the solutions their customers are looking for and a brief overview of the options that Alvarado provides. Attendees will learn how to solve for controlling unauthorized access, risk mitigation and life safety controls among others.
Learning Objectives
-Learn where to effectively sell turnstiles.
-Understand why companies need turnstiles.
-Identify the proper use cases for turnstiles.
Presenter: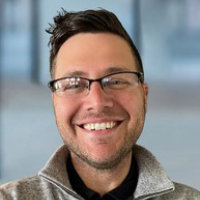 Nick Simon
National Sales Manager, Alvarado Turnstiles
Nick Simon is the National Sales Manager of Security Products for Alvarado dormakaba Group, responsible for managing both the North American sales team and his own specific territory that covers the majority of the Great Plains States. Nick's 20+ years of experience in the physical security industry includes involvement in thousands of turnstile and speed gate access projects throughout North America. His industry knowledge is well respected throughout the end user, specifier, dealer and integrator communities in corporate, government, healthcare, and higher education markets. Currently based in Omaha, NE,  Nick can be reached via e-mail at nsimon@alvaradomfg.com