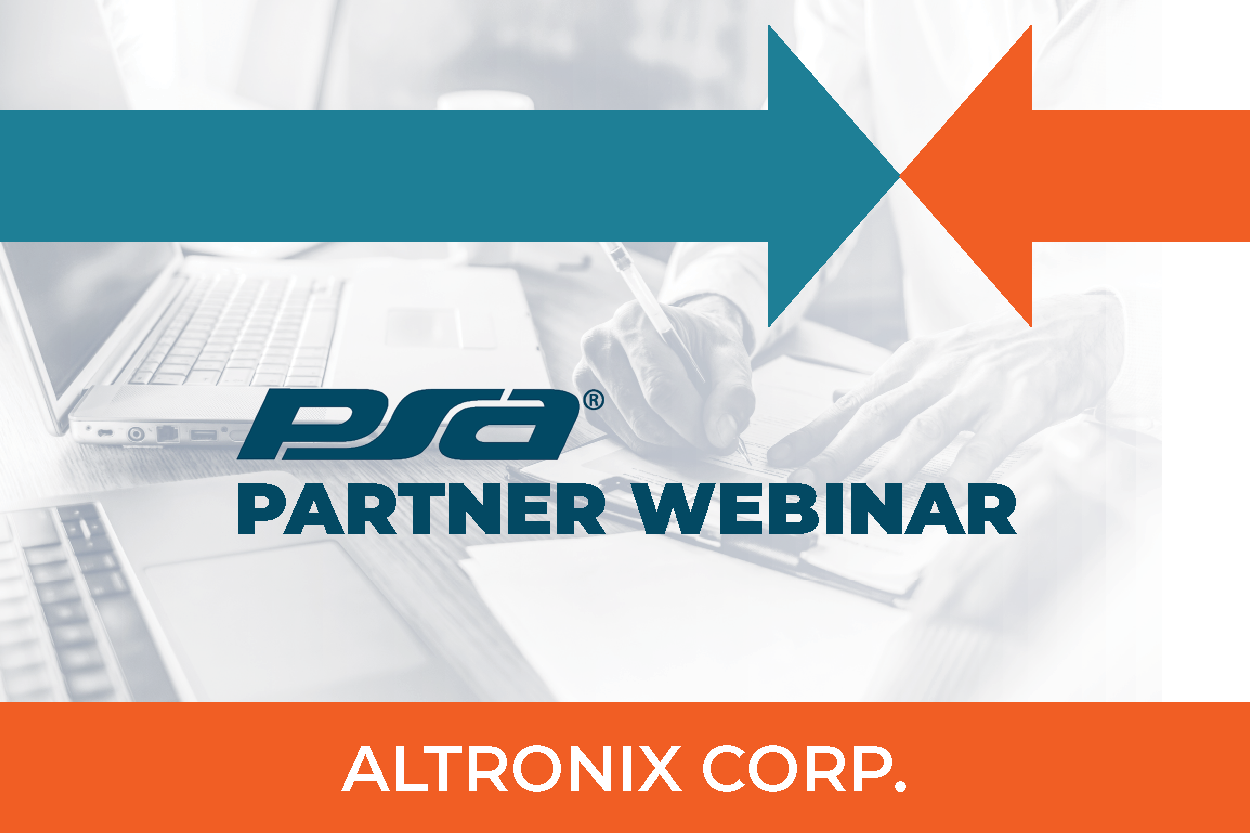 Altronix Corp.: Revolutionizing Access Control Deployments with PoE
February 23, 2022
Time: 10:00 AM - 10:30 AM
Virtual
This presentation features emerging technology in the delivery of Power over Ethernet. IEEE ratified the 802.3bt PoE standard in 2018 which set the stage for powered devices to receive up to 90W of power across Cat6 or higher cabling. With this new standard, robust power for critical infrastructure can be delivered and disseminated to high megapixel IP PTZ cameras, wireless accent points and now access control panels, locks and peripherals. Leveraging low voltage cabling & installation techniques can lower total system costs and reduce labor associated with traditional access control installations. Join us to learn more about how the 802.3bt PoE standard is revolutionizing security deployments!
Understand the IEEE 802.3bt standard for PoE
Discover power sourcing equipment that operates to the new standard
Learn about unique ways that IEEE 802.3bt PoE can be used to deliver power to critical systems such as access control
Presenter:
JR Andrews | National Sales Manager, Altronix Corp.
JR has over 25 years of industry experience beginning his career in the Wholesale Distribution channel with Security Products Company and Alarmax Distributors. Prior to joining Altronix in 2014, he spent 17 years as managing partner of PMA Marketing Inc., a Cleveland Ohio based Manufacturers' Representative firm. JR has valuable experience in the sales and design of systems products including access control, door hardware & biometrics as well as IP Video Surveillance. In his role as National Sales Manager, he is focused on growing and enhancing the Altronix brand among End-Users, Architects & Engineers, Security Consultants, Systems Integrators, Wholesale Distribution partners and National Accounts. He currently resides in Chagrin Falls, Ohio with his wife of 19 years and two children.