AMAG Technology: Demystifying Return to Work Challenges
March 9, 2022
Time: 10:00 AM - 10:30 AM
Virtual
You need to support your customers as they face post-pandemic security challenges. In this webinar, learn how easy it is to assist your customers with Return to Work challenges that will help enforce safety and security, and meet new compliance requirements.
 Learn how implementing a health assurance questionnaire ensures employees are healthy, provides an audit trail and helps prevent the spread of COVID.
Change entrance requirements at the receptionist's desk to enforce physical distancing and improve communication prior to admitting guests into a building.
Track occupancy and throughput to meet compliance requirements.
Presenter(s):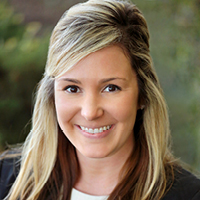 Rachael Ratliff 
Director of National Accounts for AMAG Technology
Rachael Ratliff is the Director of National Accounts for AMAG Technology where she manages key and strategic accounts, ensuring national dealer growth. Previously, Rachael spent 9 years as AMAG's Regional Sales Manager for the Central South territory managing five states. While the role was primarily dealer channel-focused, she was also responsible for supporting the end-user community, the consultant community led by the Business Development team, and was a national account touchpoint supporting the National Account team. She was promoted to Senior Regional Sales Manager to further drive AMAG's onboarding program where she mentored and educated new RSM team members about AMAG's products and services.