Better Together: The Power of Integrated Communications within the PSA Portfolio
November 9, 2022
Time: 10:00 AM - 10:30 AM
The goal of all security technology is to quickly deliver actionable, easily understood information to those that need to make decisions – in everyday operations, and especially in critical situations. This is only fully accomplished by integrating audio and communications into your customer's unified security strategy and technology suite.
Emerging technology trends have integrated voice and remote communications into both our personal and professional lives.
In commercial security, it's no longer enough to install intercom and PA solutions as stand-alone systems, independent from your customer's other core technologies.
Join us as we discuss the business drivers behind the emergence of intelligent communications in the security industry, how integrating communications creates more efficiency for your customers, and why you should rely on best-in-breed, established technology partnerships to provide reliable integrated solutions that will stand the test of time.
Examine the industry trends that are driving an increased adoption of intelligent communication systems
Identify the added efficiencies gained by integrating communications into access control and video systems, and how to present them to your customers
Discover how to leverage the strategic technology partnerships within the PSA portfolio to build a unified, integrated suite of technologies to offer end users
Presented by: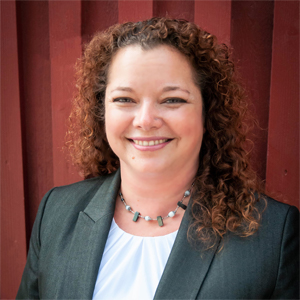 Kelly Lake
Director of Global Strategic Alliances, Zenitel Americas
Kelly Lake is the Director of Global Strategic Alliances at Zenitel Americas, responsible for managing the strategic alliances program that supports manufacturer partners who integrate Zenitel's intelligent communication solutions into their business. Lake holds a bachelor's and master's degree in Music from Boston University and Arizona State University, respectively. Lake was recognized as part of SIA's 2022 Women in Security Forum Power 100.