Introduction to Magos – Reinventing Radar
June 22, 2022
Time: 10:00 AM - 10:30 AM
Virtual
Magos
The Ultimate Perimeter Security Solution
Today's businesses face complex and frequent threats against their sites, from physical breaches of their facilities' perimeters, to hacks and breaches of their security systems, granting unauthorized access to malicious persons seeking to wreak havoc on a corporate level.
Facilities deserve superior perimeter security, with no false alarms, in any and all environments and weather conditions. Magos' end-to-end perimeter security solution offers the complete solution for perimeter protection with outstanding detection & classification capabilities, wide coverage, and high performance under all weather and lighting conditions, including cluttered, challenging environments.
Presenters:
Yaron Zussman
General Manager, Magos America
Yaron Zussman has over 20 years of extensive experience in the information technology and security industries. Yaron holds B.Sc in Business Management and an Executive MBA from Rutgers Business School. Before joining Magos Systems, Yaron spent 11 years at DVTEL (Acquired by FLIR), where he held leadership roles in the sales, sales support, and business development departments. In his last role at DVTEL, Yaron served as VP of Sales. He later acted as the CEO of FST Biometrics America.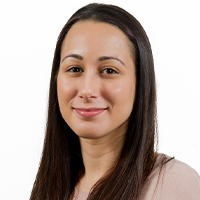 Nicole Palumbo
Director of Strategic Partnerships, Magos America
Nicole Palumbo has over 13 years of security technology industry experience. Nicole began her career in the security industry at DVTEL (acquired by FLIR) in sales operations and was an integral part of the forward facing sales team that interfaced with new and existing customers. Following her seven years at DVTEL, Nicole ran the sales division of FST Biometrics where she developed and presented sales and marketing material of their frictionless access control. Subsequently, Nicole managed key enterprise accounts at AMAG Technology.