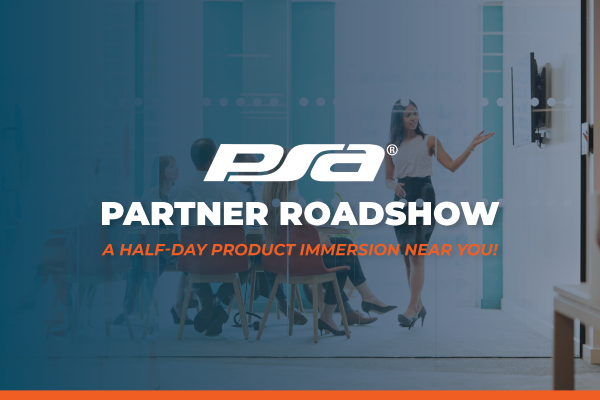 PSA Partner Roadshow
March 15, 2023
Time: 9:00 AM - 2:30 PM
Englewood, CO
Venue: Quantum Executive Briefing Center
Join us on Wednesday, March 15, near Denver, Colorado, for the PSA Partner Roadshow featuring Hanwha, Milestone and Quantum. With two session opportunities including breakfast or lunch, you'll have a full belly as you hear about exciting product integrations. Learn how these partners supported a multi-million-dollar security upgrade at an international transportation hub. Upgrading cameras, video management system, data storage and analytics, the project showcases new technologies and the introduction of camera analytics to simplify object and person tracking during live and reactive video investigations.
The sessions will start with an introduction from PSA, then an overview of the project with a panel discussion from the three partners on how they worked together to execute the implementation. Each partner will then have 30 minutes to dive a little deeper into their individual offerings outside of the scope of the project. It will wrap up with Q&A. You are welcome to bring end users as well.
Select your session:
Wednesday, March 15
Morning Session: 9 AM to 11:30 AM MTN (light breakfast provided)
Afternoon Session: 12 PM to 2:30 PM MTN (lunch provided) 
Space is limited for this one-time-only event! Limited discount rate available for Marriot hotel rooms adjacent to the Quantum office. 
Location:
Quantum Executive Briefing Center
8560 Upland Drive
Englewood, CO, 80112