Selling Intrusion into Commercial Applications with Bosch Security
April 13, 2022
Time: 10:00 AM - 10:30 AM
Virtual
In this tutorial, you will learn how to lead with intrusion when selling into commercial applications. Includes highlights of commercial application solutions in markets such as retail, banking, utilities, schools, government, military and office buildings.
Learning Objectives:
• Understand how intrusion systems can solve application challenges for commercial customers
• Learn how utilizing the intrusion system to monitor non-intrusion events can win more business
• Understand integrating Bosch Intrusion with Bosch Video, Access Control and Professional Audio systems can provide a better solution for your commercial customers
Presenter: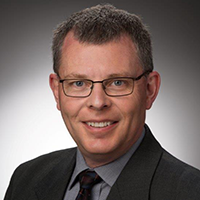 Tom Mechler
Regional Marketing Manager
Tom Mechler is the Regional Marketing Manager responsible for Intrusion Systems and Access Control at Bosch Security Systems, Inc. in North America. With over 35 years of industry experience, Tom's background includes Marketing, Product Management, Sales, Technical Support, Product Training and Installation. By working with customers, end users and industry professionals, Tom specializes in adapting today's technology to the needs of the alarm industry.